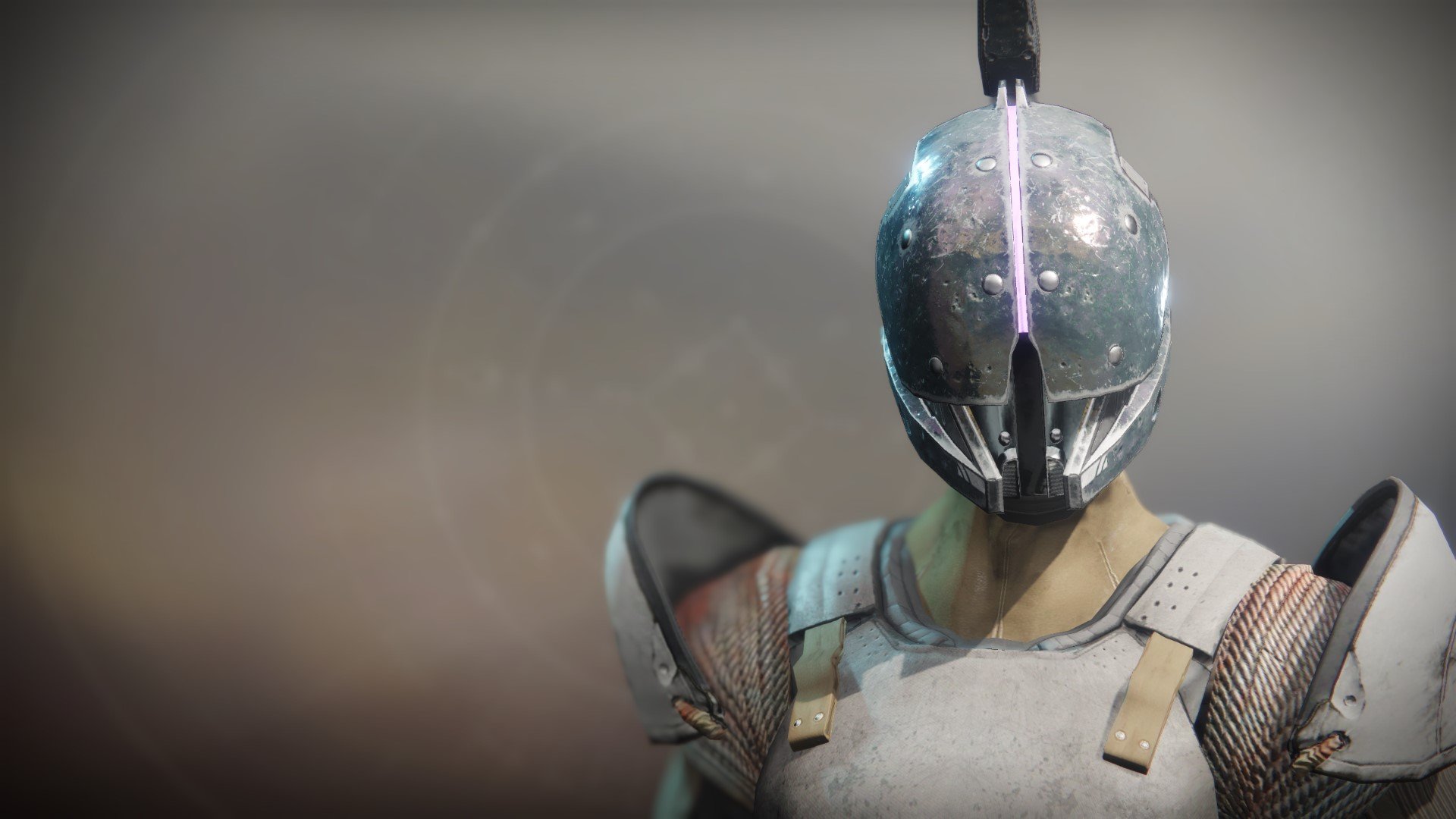 "He walked out into the demon light. But at the end he was brighter." —Paean to Saint-14
Read Lore
//AUDIO UNAVAILABLE// //MAINTENANCE FRAME TRANSCRIPT FOLLOWS// SX: You know what they say about Titans. C6: They're loud and abrasive? SX: The good ones are all dead. C6: You don't know that Saint is dead. SX: The greatest Titan who ever lived just disappeared. Call it a hunch. [A generator roars.] C6: No one ever put down a Kell faster than he could. But man, he was a real weirdo. SX: Eccentricity was his strength. C6: Talking about the Speaker like you're related to him is eccentric. Claiming he's seen the future, that he fought Six Fronts fueled on the idea that some Guardian savior is coming? That's insane. SX: Belief is a hell of a thing. C6: Sure, yeah. One Guardian's going to fix everything. Kick Crota off the Moon. Make it look like us Vanguard know our head from our hindquarters. Hey, where are you going? SX: One of the new recruits from Old Russia I've had my eye on—entering the Crucible for the first time. C6: Hey, maybe they're the one. We'll call 'em Crota's End.
Item Statistics
Selecting weapon perks and mods can alter the stats shown below.
| | | |
| --- | --- | --- |
| Mobility | | |
| Resilience | | 1 |
| Recovery | | 1 |
| | | |
| --- | --- | --- |
| Discipline | | |
| Intellect | | |
| Strength | | |
Season 13
Season of the Chosen
Season 12
Season of the Hunt
Season 11
Season of Arrivals
Season 10
Season of the Worthy
Season 9
Season of Dawn
Modified

-

1/27/2020

Modified

-

12/9/2019
Season 8
Destiny 2: Shadowkeep
Modified

-

11/11/2019

Modified

-

10/28/2019

Added

-

9/30/2019
Reviews
To write reviews and manage your Guardian while playing, install Destiny Item Manager.
useful and very satisfying exotic for all modes (even for pvp and even if enemies don't run directly into a bubble. Remember how I placed a bubble over a zone in crucible, there were 4 enemy players and no allies, killed 3 of them and captured a zone and held their attention so my team could control other zones)
Bubble titans already have a good super, why not make it better?
1 year ago
on PlayStation
yo why saint 14 got my helm