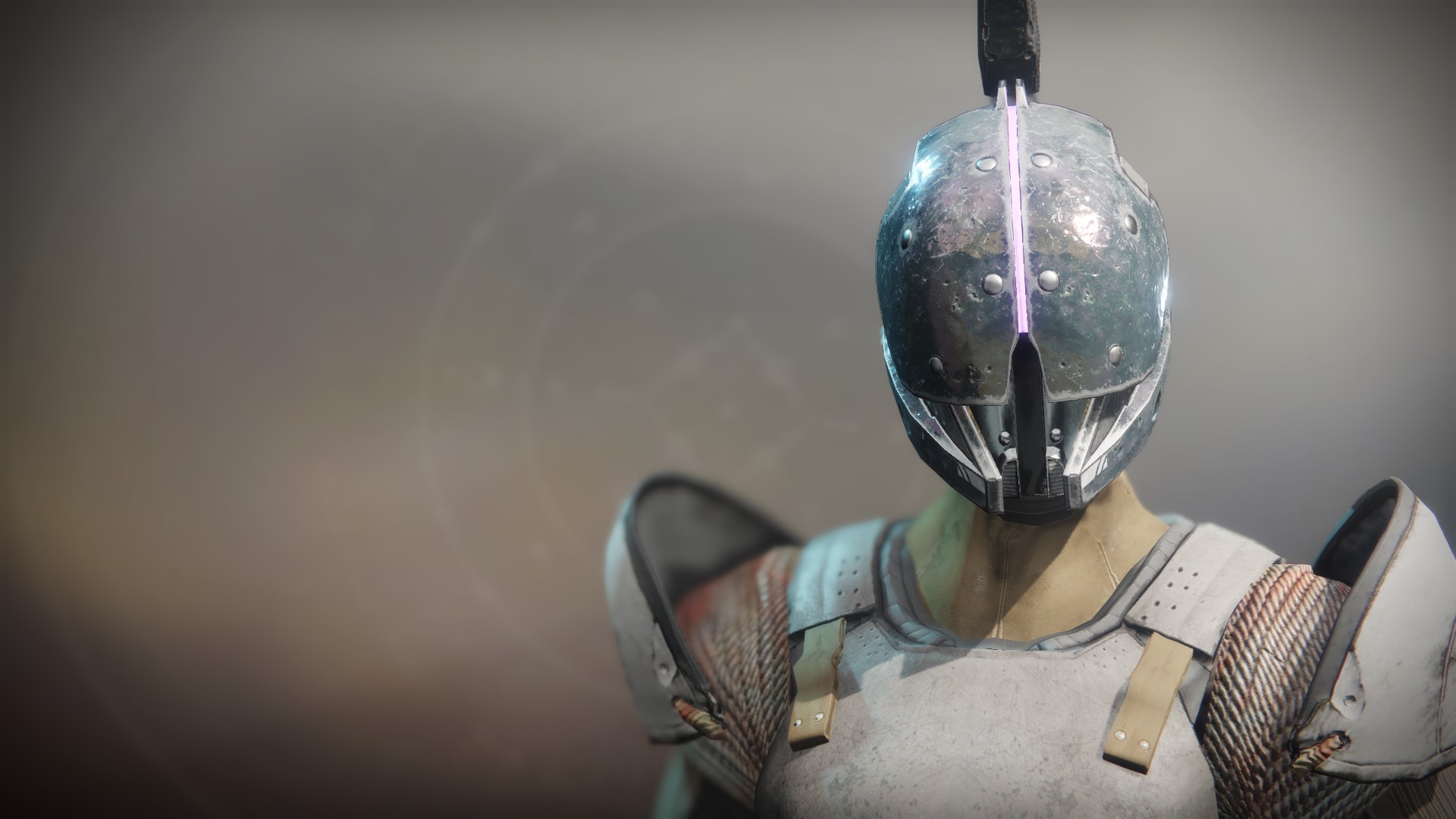 "He walked out into the demon light. But at the end he was brighter." —Paean to Saint-14
Read Lore
//AUDIO UNAVAILABLE// //MAINTENANCE FRAME TRANSCRIPT FOLLOWS// SX: You know what they say about Titans. C6: They're loud and abrasive? SX: The good ones are all dead. C6: You don't know that Saint is dead. SX: The greatest Titan who ever lived just disappeared. Call it a hunch. [A generator roars.] C6: No one ever put down a Kell faster than he could. But man, he was a real weirdo. SX: Eccentricity was his strength. C6: Talking about the Speaker like you're related to him is eccentric. Claiming he's seen the future, that he fought Six Fronts fueled on the idea that some Guardian savior is coming? That's insane. SX: Belief is a hell of a thing. C6: Sure, yeah. One Guardian's going to fix everything. Kick Crota off the Moon. Make it look like us Vanguard know our head from our hindquarters. Hey, where are you going? SX: One of the new recruits from Old Russia I've had my eye on—entering the Crucible for the first time. C6: Hey, maybe they're the one. We'll call 'em Crota's End.
Item Statistics
Selecting weapon perks and mods can alter the stats shown below.
| | | |
| --- | --- | --- |
| Mobility | | |
| Resilience | | 1 |
| Recovery | | 1 |
| | | |
| --- | --- | --- |
| Discipline | | |
| Intellect | | |
| Strength | | |
Season 8
Destiny 2: Shadowkeep
Modified

-

10/28/2019

Added

-

9/30/2019
Reviews
To write reviews and manage your Guardian while playing, install Destiny Item Manager.
now that bubble has weapons of light back this helm is back to its god tier status used it in the new dungeon and was a huge help defender titans are back in buisness
Thank you shadowkeep for making this the only titan exotic I ever use.
2 weeks ago
on PlayStation
Matt approves. Great for DPS phases and protecting blueberries.
3 weeks ago
on PlayStation
4 weeks ago
on PlayStation
good for raids
1 month ago
on PlayStation
Great for keeping blueberries alive.
Return of bubble titan, though how useful Starless Night is depends on how dangerous an activity is. For instance, garden of salvation week 1 makes it super useful but it may be less-so when we hit power cap.