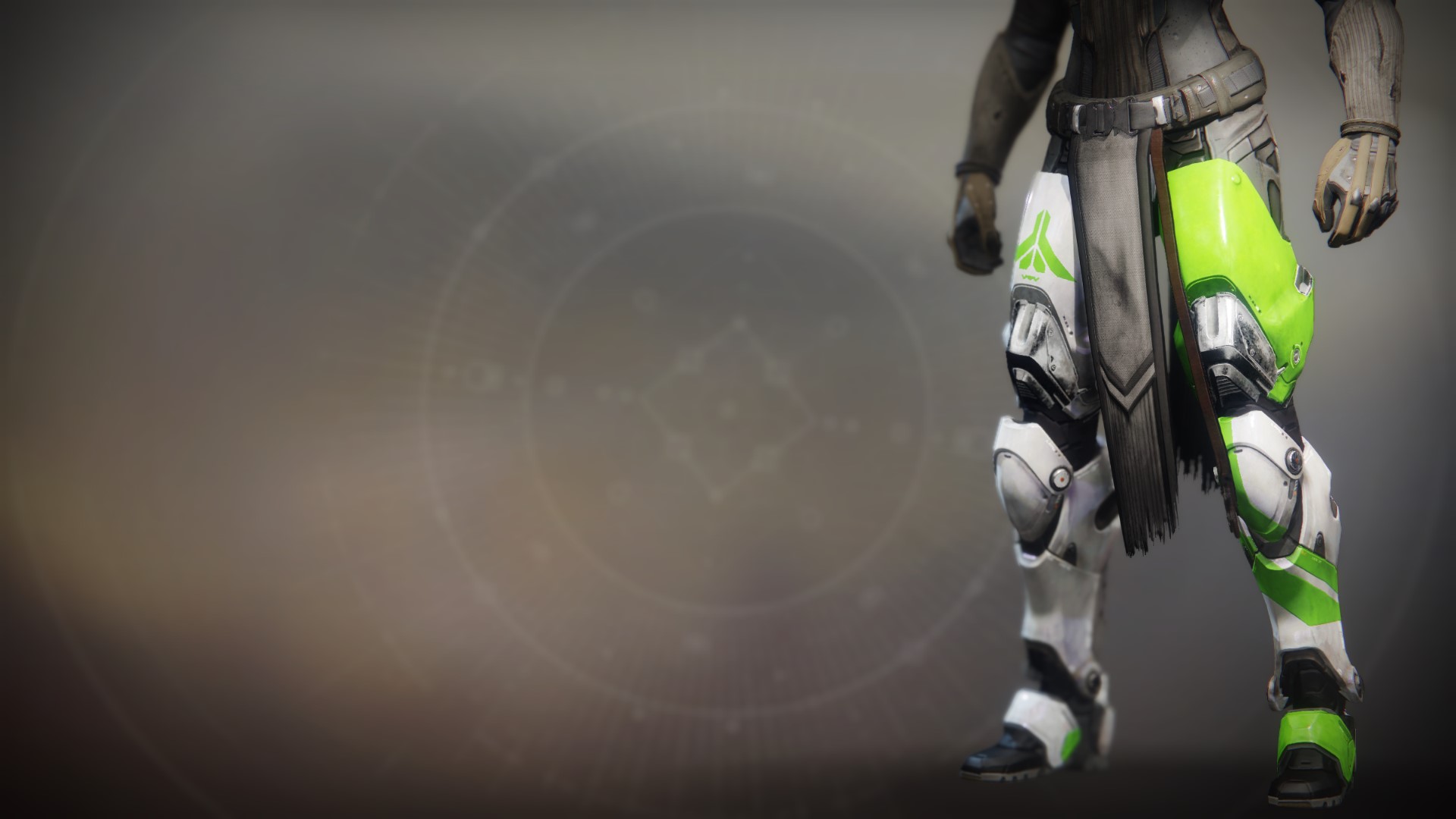 Whether on solid rock or shifting sand dune, the inexorable Sand Eaters never slow their pace.
Read Lore
Ikora, I've done the best I can. Their language is moronic; I've had more interesting conversations with Titan recruits. Still, if true this is… enlightening. —Asher File Fragment 783737902-1, recovered from Cabal Centurion corpse at Firebase Delphi 1: Deployment as planned. Still carry the honor silk from the dispatch ceremony. Proud to serve the emperor. 2: Word has reached us of the [untranslateable] Ghaul's assault on the Trappist system. Death to warlords! 3: The traitor [untranslateable] Calus has claimed another Primus. The Siege Dancers will not forget! 4: Skyburners in ruins. Dark King ascendant. We must hold this world for the emperor! 5: The Primus has given the order. We are to stand as long as we can against the [untranslateable] Ghaul. Glory to the one true emperor. End of file.
Item Statistics
Selecting weapon perks and mods can alter the stats shown below.
| | | |
| --- | --- | --- |
| Mobility | | 1 |
| Resilience | | 1 |
| Recovery | | |
| | | |
| --- | --- | --- |
| Discipline | | |
| Intellect | | |
| Strength | | |
Season 14
Season of the Splicer
Season 13
Season of the Chosen
Modified

-

4/19/2021

Modified

-

2/8/2021
Season 12
Season of the Hunt
Season 11
Season of Arrivals
Season 10
Season of the Worthy
Modified

-

4/20/2020

Modified

-

3/9/2020
Season 9
Season of Dawn
Modified

-

1/27/2020

Modified

-

12/9/2019
Season 8
Destiny 2: Shadowkeep
Modified

-

11/11/2019

Modified

-

10/28/2019

Added

-

9/30/2019
Reviews
To write reviews and manage your Guardian while playing, install Destiny Item Manager.
1 year ago
on PlayStation
God tier exotic for pve. It isn't super common, but you can def kill several low health guardians with this if you're lucky enough.
Pair with middle tree solar titan and it makes your hammers shoot lightening. Congrats, you are now Great Value Thor
I use it with bottom tree sunbreaker and when you hit em with the melee it sets them on fire and chains lightning
Good for chasing others and head starts
Great for PvE utility, with that arc chain damage great for fist-based crowd control. Super fun for a PvP top tree arc shoulders platter build too
Best """movement exotic""" in the game. Pairs especially well with mid and bottom tree striker, as well as middle tree sunbreaker, since those subclasses get lots of utility from melee fights.
dunemarchers + top tree striker = godly speed and power