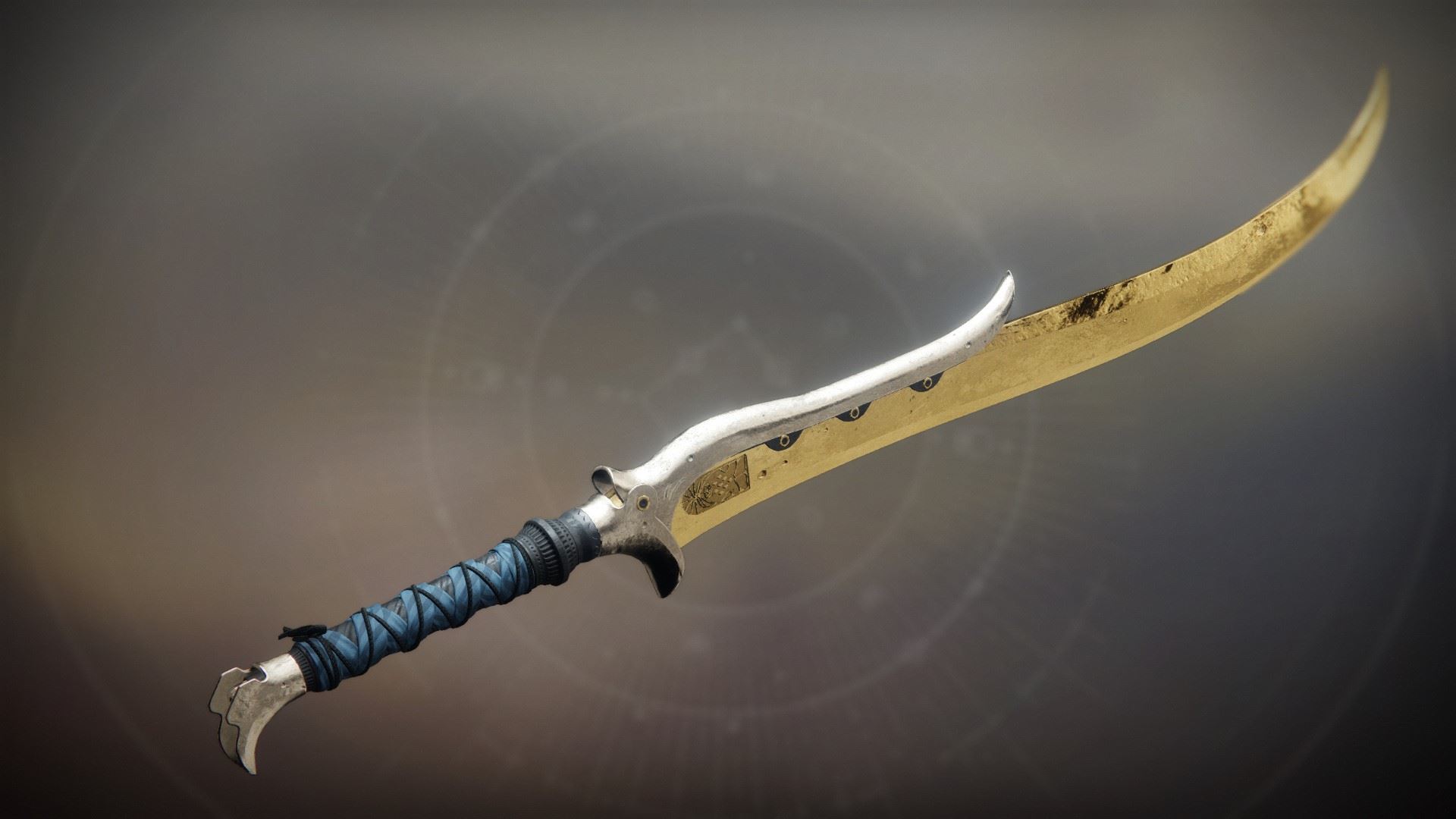 "It is what she asks of us." —Paladin Kamala Rior
Read Lore
Kamala Rior climbs onto a railing at the top of the Tower in the Last City. "Guardians of the Tower!" she calls out. A few look her way. One begins dancing at her feet. Others fool around with a purple ball. Kamala can feel Zavala watching. Tess and Rahool, too, though both pretend otherwise. She goes on, "The Awoken are Humanity's shield. We entered the Reef Wars to prevent a Fallen coup here on Earth. We met Oryx head-on and endured immeasurable sacrifice, all in the name of a shared future." The dancing Guardian falls still. The purple ball is forgotten. "We ask you now for your aid. One of our sacred cities is at risk. There are so few of us left; we cannot defend it alone. We do not ask this for free: We will open our armories; we will share our wisdom; we will teach you what we can. Please. Come to the Dreaming City. Fight with us." "The Vanguard stands with the Reef," Zavala calls, strong and true. Kamala turns to look at him, shocked, and he smiles: apologetic, genuine, honorable.
Select Activity Type
Competitive PvP
Competitive PvP
Quickplay PvP
Competitive Co-Op
PvE
Survival
Countdown
Clash: Competitive
Control: Competitive
Crimson Doubles
Trials of the Nine
Elimination
Altar of Flame
The Burnout
Distant Shore
The Dead Cliffs
Endless Vale
Javelin-4
Pacifica
Meltdown
Bannerfall
Firebase Echo
Wormhaven
Convergence
Radiant Cliffs
Equinox
Legion's Gulch
Emperor's Respite
Midtown
The Citadel
Retribution
The Fortress
Solitude
Vostok
Gambler's Ruin
PvP Insights
Item Statistics
Selecting weapon perks and mods can alter the stats shown below.
| | | |
| --- | --- | --- |
| Swing Speed | | 46 |
| Impact | | 62 |
| Range | | 46 |
| Efficiency | | 55 |
| Defense | | 55 |
| Ammo Capacity | | 60 |
Source: Complete activities in the Dreaming City.
Season 0
Modified

-

1/27/2020

Modified

-

12/9/2019

Modified

-

11/11/2019
Season 8
Destiny 2: Shadowkeep
Modified

-

10/28/2019

Modified

-

9/30/2019
Season 5
Season of the Forge: Black Armory
Season 4
Destiny 2: Forsaken
Modified

-

9/17/2018

Modified

-

8/31/2018

Added

-

8/27/2018
Reviews
To write reviews and manage your Guardian while playing, install Destiny Item Manager.