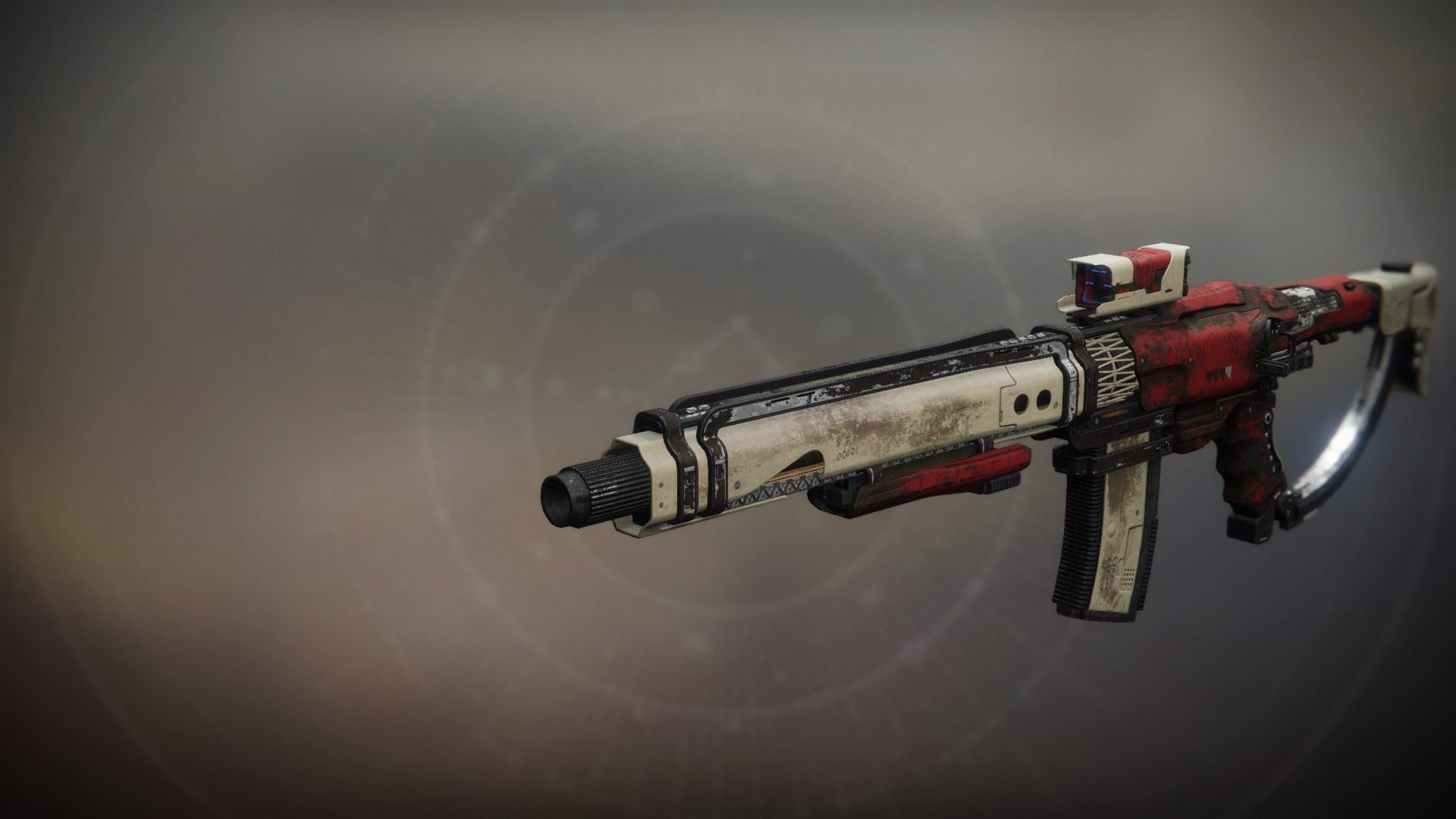 Ether Doctor
Legendary
Auto Rifle
Kinetic
"Control the supply." —The Spider
Read Lore
"Here is my offer." The Spider folds both sets of arms over his thorax, leans back in his throne. "For the martially inclined—bodyguards, enforcers, and such—I will provide one kilogram of Ether for one day's work. By 'day,' I mean half of one thirty-hour cycle. That's the schedule I keep. If you suffer an injury in my service, you will still be paid for your days of recovery." Sibilant murmurs of surprise echo around the Spider's chamber. The Dregs and Vandals gathered before him are trying to figure out the catch. Spider allows himself a luxuriant smile. "For those who prefer a more… freelance… lifestyle, you will find me an enthusiastic collector of salvage and secrets. My prices are posted on the local network. In the last forty orbits, I have changed them twice." He pauses to let the Eliksni tune into his network, let the prices sink in. The hisses of joy are even louder this time. "You are used to competing for the favors of your Kell. Let me make one thing clear. I am no Kell, and I do not waste my favor on you. Honor your side of the deal, and I shall honor mine. No more, no less." "Now." Spider claps his hands, relishing the thoroughly Human uselessness of the gesture. "Get to work."
Select Activity Type
Competitive PvP
Competitive PvP
Quickplay PvP
Competitive Co-Op
PvE
Survival
Countdown
Clash: Competitive
Control: Competitive
Crimson Doubles
Trials of the Nine
Elimination
Altar of Flame
The Burnout
Distant Shore
The Dead Cliffs
Endless Vale
Javelin-4
Pacifica
Meltdown
Bannerfall
Firebase Echo
Wormhaven
Convergence
Radiant Cliffs
Equinox
Legion's Gulch
Emperor's Respite
Midtown
The Citadel
Retribution
The Fortress
Solitude
Vostok
Gambler's Ruin
PvP Insights
Item Statistics
Selecting weapon perks and mods can alter the stats shown below.
| | | |
| --- | --- | --- |
| Impact | | 21 |
| Range | | 44 |
| Stability | | 46 |
| Handling | | 65 |
| Reload Speed | | 57 |
| Rounds/Min | | 600 |
| Magazine | | 41 |
| | | |
| --- | --- | --- |
| Aim Assistance | | 61 |
| Inventory Size | | 46 |
| Recoil Direction | | 47 |
| Zoom | | 16 |
Source: Complete activities and earn rank-up packages on the Tangled Shore.
Season 8
Destiny 2: Shadowkeep
Season 5
Season of the Forge: Black Armory
Season 4
Destiny 2: Forsaken
Modified

-

9/17/2018

Modified

-

9/10/2018

Modified

-

8/31/2018

Added

-

8/27/2018
Reviews
To write reviews and manage your Guardian while playing, install Destiny Item Manager.
1 week ago
on PlayStation
sounds amazing, got it with rampage, entertaining trash mob killer.
1 week ago
on PlayStation
Best auto rifle in the game for crucible, outranges handcannons, matches 150 rpm ttk of .80, and dynamic sway reduction allows you to duel some pulses
2 weeks ago
on PlayStation
2 weeks ago
on PlayStation
14-22 DAM in crucible and pretty fast :)
14-22 DAM in crucible and pretty fast :)