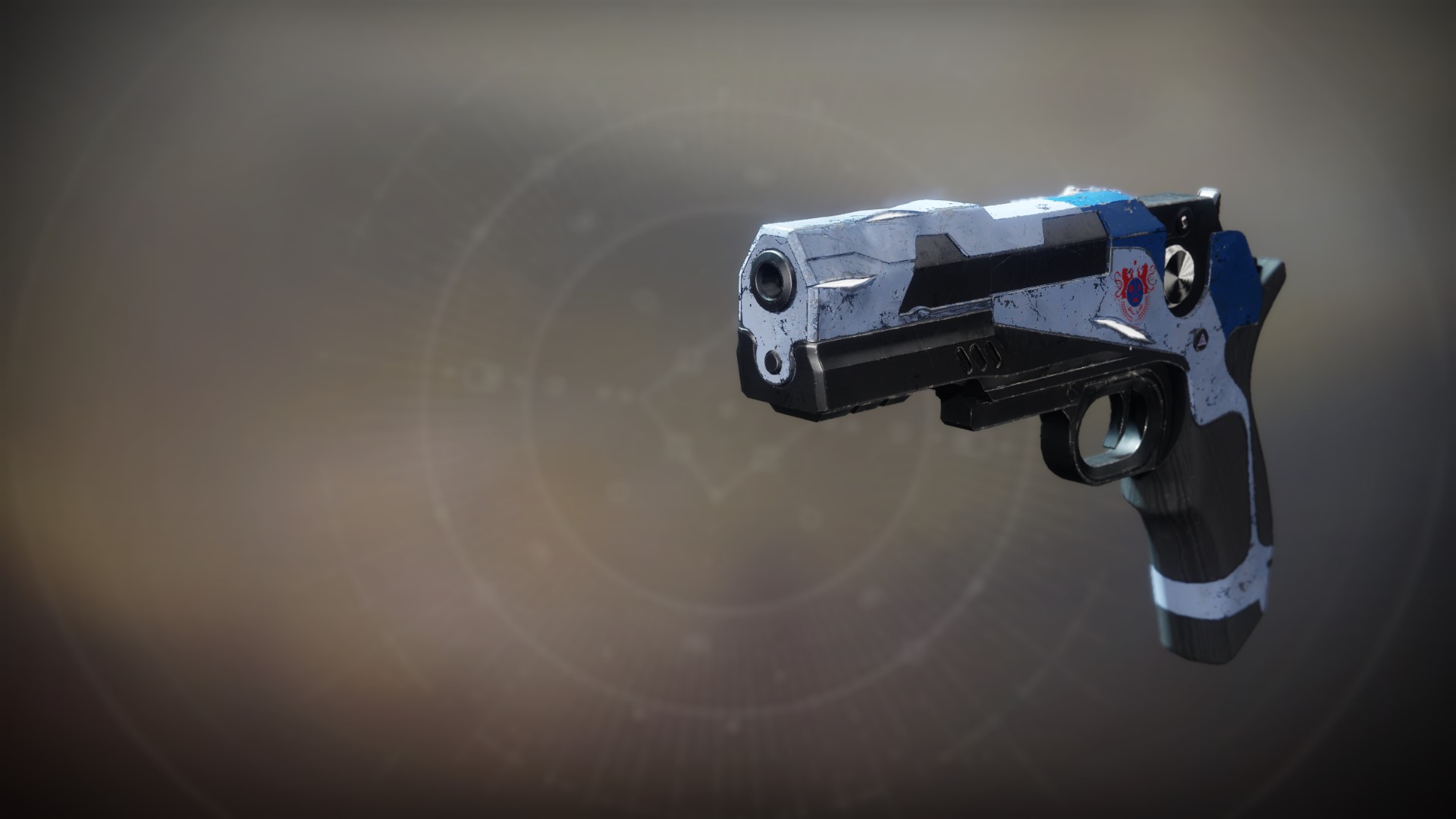 "All we have left now is our faith."
Read Lore
I push into my ossific den and he is there. I see him looking over the side, toward his Traveler, head bent. He is speaking softly, but I can hear him. Anyone who was listening could. He waits for a response and I do as well, tense, curious. He stands attentively, this loyal dog of a man. It is no time at all for me, but for him, the hours creep by in silence. I am ready to choke the voice of his Traveler if it answers him, but there is nothing. He tightens his grip on the railing. I feel something shift inside him and a new possibility presents itself. ** Again, I press against the sockets. The net creaks softly with my eagerness. Someone approaches and he turns his back to his Traveler. There is an exchange, obscured by the rubicund thrash. He is given reports. Hope bleeds from him. He gives the messenger a token of his faith. They accept it without understanding its meaning. He watches as they leave. There is a hollow place in his center. It is beautiful. ** I return warily. I do not see him, but I hear him. He speaks to all with a voice thick with grief. I must learn how far I have been set back. I reach to him tentatively. Strength. I push—and feel only sweet, soft rot. I am delirious with pleasure. It gave them no answers; it was a reflex, the spasm of dumb muscle. A song of joy rises within me. Now.
Competitive PvP

Quickplay PvP

Competitive Co-Op

PvE
Survival

Countdown

Clash: Competitive

Control: Competitive

Crimson Doubles

Trials of the Nine

Trials of Osiris

Elimination
Altar of Flame

The Burnout

Distant Shore

The Dead Cliffs

Endless Vale

Javelin-4

Pacifica

Meltdown

Bannerfall

Firebase Echo

Wormhaven

Convergence

Radiant Cliffs

Equinox

Legion's Gulch

Emperor's Respite

Midtown

The Citadel

Retribution

The Fortress

Solitude

Vostok

Gambler's Ruin
PvP Insights
Item Statistics
Selecting weapon perks and mods can alter the stats shown below.
| | | |
| --- | --- | --- |
| Impact | | 49 |
| Range | | 82 |
| Stability | | 69 |
| Handling | | 59 |
| Reload Speed | | 46 |
| Rounds/Min | | 300 |
| Magazine | | 15 |
| | | |
| --- | --- | --- |
| Aim Assistance | | 80 |
| Inventory Size | | 44 |
| Recoil Direction | | 85 |
| Zoom | | 12 |
Season 0
Modified

-

12/15/2021

Modified

-

12/6/2021

Modified

-

10/11/2021
Season 15
Season of the Lost
Season 14
Season of the Splicer
Season 13
Season of the Chosen
Modified

-

4/19/2021

Modified

-

2/8/2021
Season 12
Season of the Hunt
Modified

-

12/7/2020

Modified

-

11/9/2020
Season 11
Season of Arrivals
Reviews
To write reviews and manage your Guardian while playing, install Destiny Item Manager.