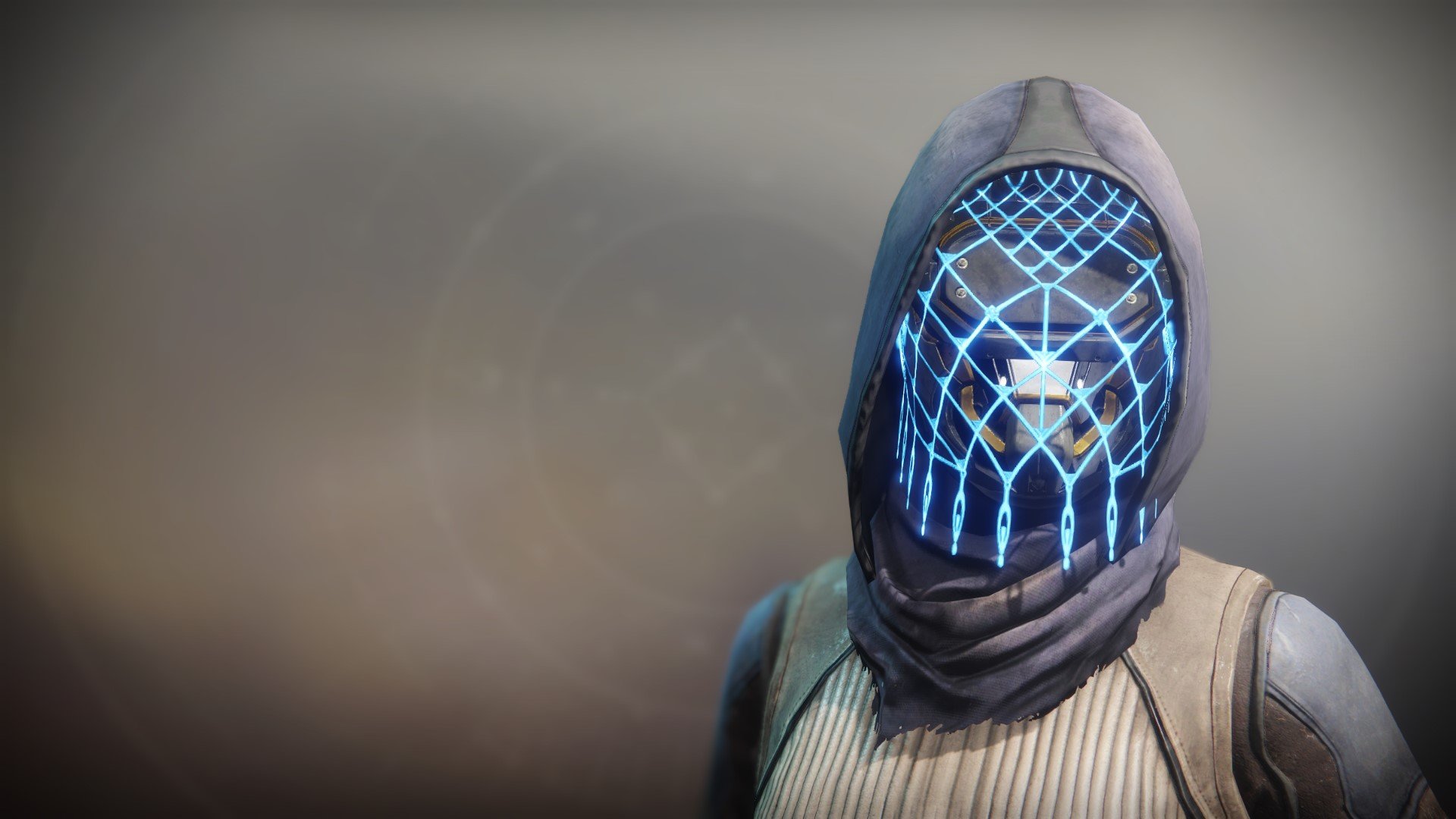 Now you see me. Now you don't.
Read Lore
"There are many Hunters who are unsung heroes. Many are unnamed. Many are known only by a glint of metal half a mile away and the crack that echoes across the canyon after their enemy falls. Others are known only by a muffled cry and the flash of a knife in the dark. "Warlocks and Titans have their orders, but that is not our way. Hunters walk apart, separate from each other as much as from other Guardians. That is our way. "And yet we share traditions. We share stories. We share… secrets. "Killing is a dangerous and dirty business, be it from as far as an angel's perch or as close as a lover's embrace. "When you get close, you need something like this. "Unsung. Unnamed. Unseen. "Remember these words. Repeat them to whoever follows you." —Words of an unidentified Hunter, overheard as the Assassin's Cowl was passed to another unidentified Hunter
Item Statistics
Selecting weapon perks and mods can alter the stats shown below.
| | | |
| --- | --- | --- |
| Mobility | | |
| Resilience | | |
| Recovery | | |
| | | |
| --- | --- | --- |
| Discipline | | |
| Intellect | | |
| Strength | | |
Season 0
Modified

-

10/11/2021

Modified

-

9/13/2021
Season 15
Season of the Lost
Season 14
Season of the Splicer
Modified

-

5/24/2021

Modified

-

5/10/2021
Season 13
Season of the Chosen
Modified

-

4/19/2021

Modified

-

2/8/2021
Season 12
Season of the Hunt
Season 11
Season of Arrivals
Season 10
Season of the Worthy
Season 9
Season of Dawn
Modified

-

1/27/2020

Modified

-

12/9/2019
Season 8
Destiny 2: Shadowkeep
Modified

-

11/11/2019

Modified

-

10/28/2019

Added

-

9/30/2019
Reviews
To write reviews and manage your Guardian while playing, install Destiny Item Manager.
Basically a full heal on melee kills. Oh btw it props in super for heals + invis
broken for pve. when ur group is bad, you can survive for so long by using trash for perma invis. really good with Top Tree Nightstalker.
Useless in PvP and almost in pve
Great for pvp give melee kill Regen and with some super kills
you get all your health back with a kill
1 year ago
on PlayStation
1 year ago
on PlayStation
Great with Twin Daggers for getting chains of kills while ulting.