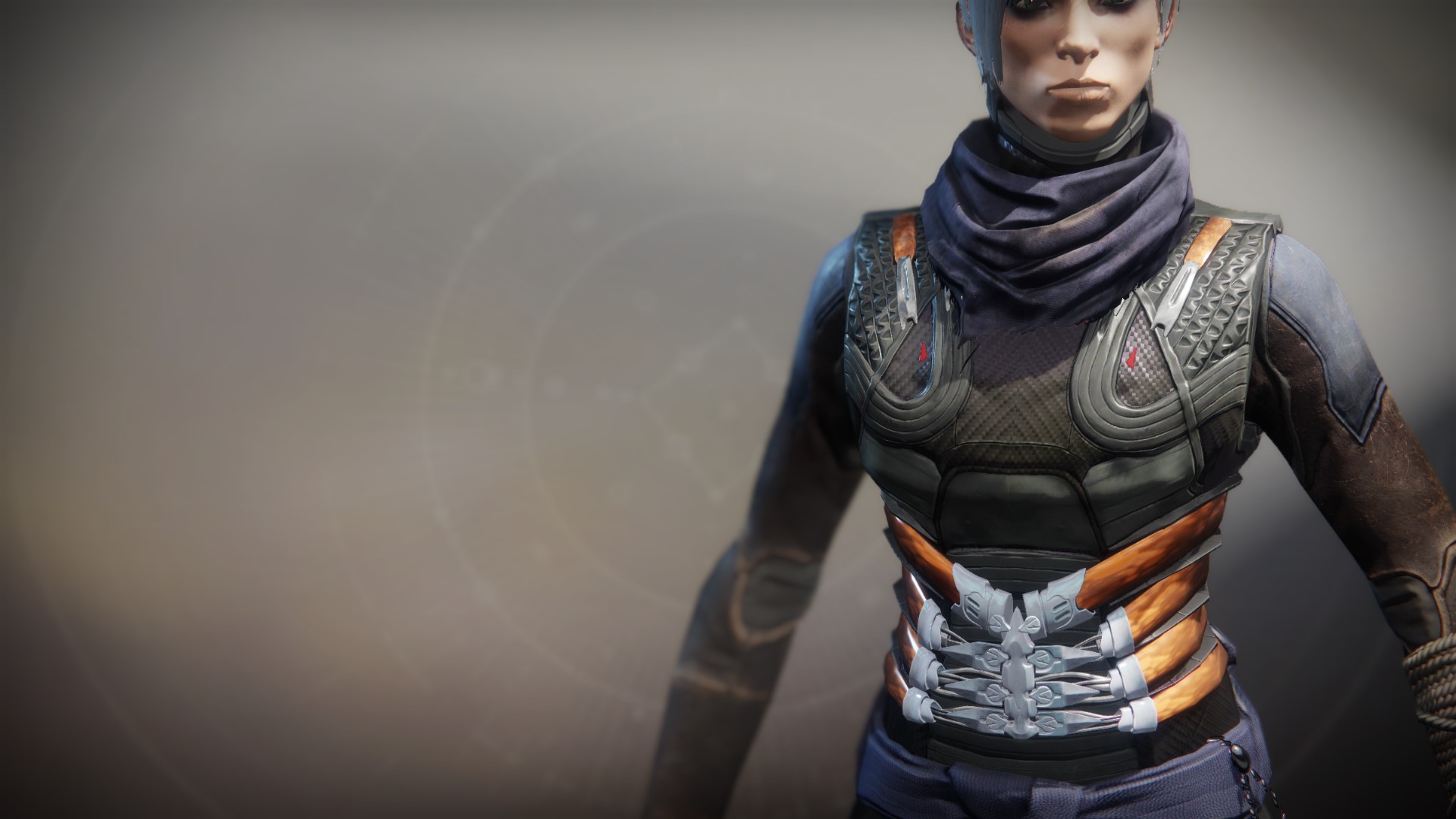 Interfaces with synapses (or nearest equivalent) to draw electric power directly from the wearer's body.
Read Lore
"It's hard, in this age, for any warrior to find their inner peace. Our constant state of struggle breeds chaos, in the world and in our hearts. The Raiden Flux channels that chaos, regulates it by mapping and defining the wearer's true spiritual center. It is science merged with belief and the healing power of one's own natural energies. But there is more. The Raiden Flux is an amplifier of those energies. It seeks the spark in you and bolsters its charge, redirecting your innermost power that it may serve as an extension of your will. The staff then acts as a conduit through which one may forcibly deliver peace when such action is required. This seems a contradiction, to be sure. It is not. Because at its heart, peace defines war and peace is war's end." – Gao Sinyada, forger of the Raiden Flux
Item Statistics
Selecting weapon perks and mods can alter the stats shown below.
| | | |
| --- | --- | --- |
| Mobility | | 2 |
| Resilience | | 1 |
| Recovery | | |
| | | |
| --- | --- | --- |
| Discipline | | |
| Intellect | | |
| Strength | | |
Season 12
Destiny 2: Beyond Light
Season 11
Season of Arrivals
Season 10
Season of the Worthy
Modified

-

4/20/2020

Modified

-

3/9/2020
Season 9
Season of Dawn
Modified

-

1/27/2020

Modified

-

12/9/2019
Season 8
Destiny 2: Shadowkeep
Modified

-

11/11/2019

Modified

-

10/28/2019

Added

-

9/30/2019
Reviews
To write reviews and manage your Guardian while playing, install Destiny Item Manager.
Very long super so long as you got stuff to hit, its great.
It works as well as stated. But exotics that boost your neutral-game are more useful right now.
Great for pve if you know how
This chestpiece (when having Synapse Junctions x3 will pretty much double the duation of the super
苏⚡韵⚡锦⚡你⚡这⚡里⚡欠⚡我⚡的⚡用⚡什⚡么⚡还
I gave a Thumbs up because stats change on the exotics every day so if you dont like the stats check back. btw this chest is awesome for getting lots of super kills. Especially the one with better stats.
In S9 appears to add so little duration as to be meaningless. Use Liar's Handshake or a utility exotic instead