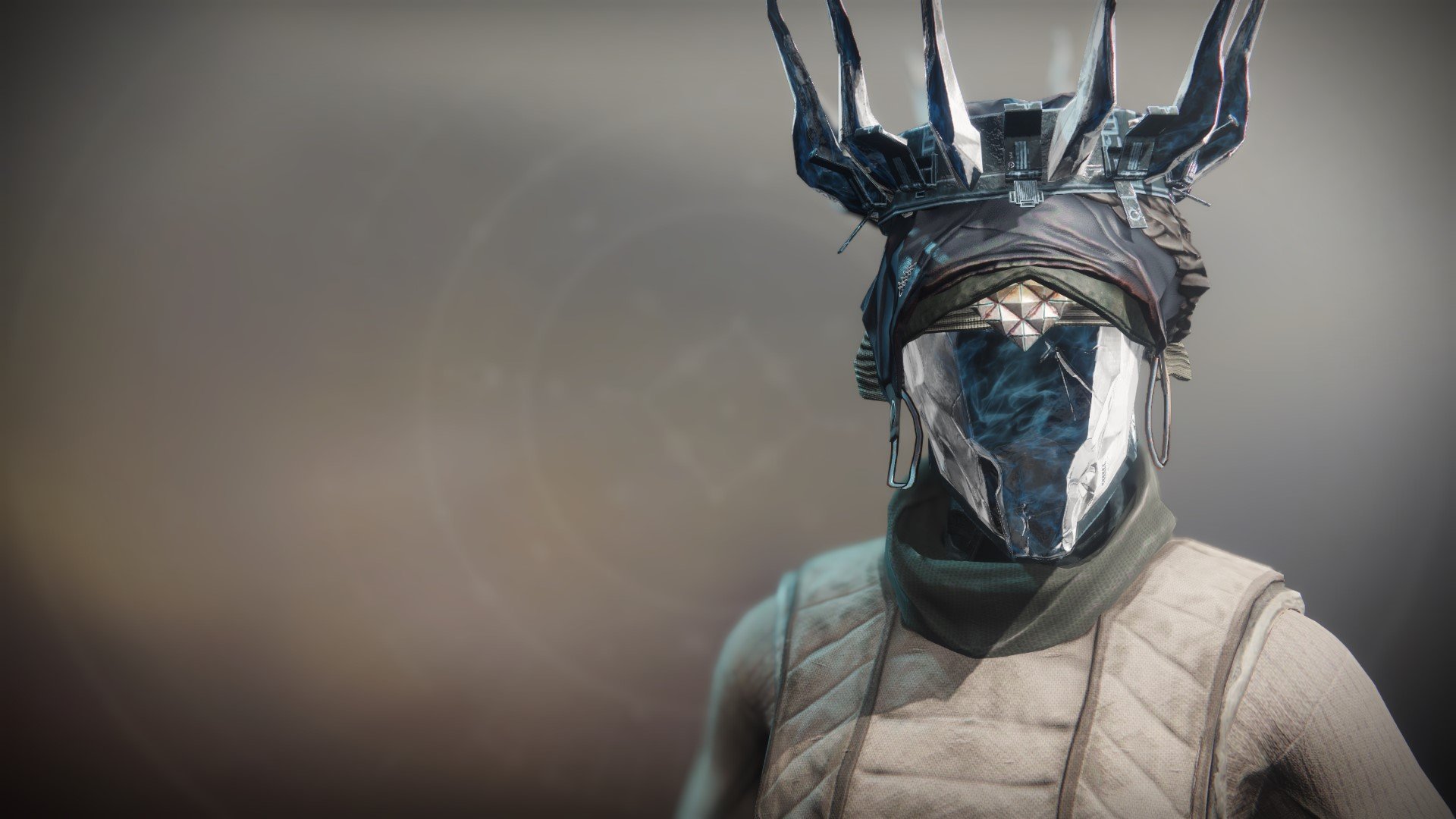 Mighty are they of the stormcloud thrones, and quick to anger, but bounteous to those whom they love.
Read Lore
"This is written that you may understand. The time of kings is long since gone from this world. Yes, their reign does linger—these shallow, frightened, aged men, clinging to their grand delusions of relevance in a world that has long since passed them by. But their reign is a lie, a fleeting charade that will crumble beneath the weight of their greed. In the end, though they may conquer the lands and seas and the fragile flesh upon which they trample, their empires will collapse and their graves will beckon. And the crowns of old will find new heads to bear the weight of their power. And the strong will be made to suffer as their weakness is brought to light." —Author Unknown
Item Statistics
Selecting weapon perks and mods can alter the stats shown below.
| | | |
| --- | --- | --- |
| Mobility | | 1 |
| Resilience | | |
| Recovery | | 1 |
| | | |
| --- | --- | --- |
| Discipline | | |
| Intellect | | |
| Strength | | |
Season 0
Modified

-

12/9/2019

Modified

-

11/11/2019
Season 8
Destiny 2: Shadowkeep
Modified

-

10/28/2019

Added

-

9/30/2019
Reviews
To write reviews and manage your Guardian while playing, install Destiny Item Manager.
Top tier warlock exotic a must have
1 week ago
on PlayStation
Best arc helmet, insane uptime for abilities and stormtrance duration
2 weeks ago
on PlayStation
If you run arc anything run this helmet
3 weeks ago
on PlayStation
if you run top tree or even bottom this is a must have
The energy regen from this helmet is insane. If the season theme is arc this would be busted
As long as you arent using some specific build, this is perfect for top or bottom tree. It isn't just for super either, you can have some real fun when melee/grenade modifiers are active. Not something I'd use in PvP tho, maybe in Gambit - though only for low/mid tier add-killing role.
Great for PvE and Gambit and the Reckoning. Tie this with a maxed discipline build and you've got a killer build. Grenades for days. Also, the ability kills help recharge your super faster. Best with attunement of conduction (top tree arc.
Faster ability recharge and longer super duration when the perk is active is real nice to have