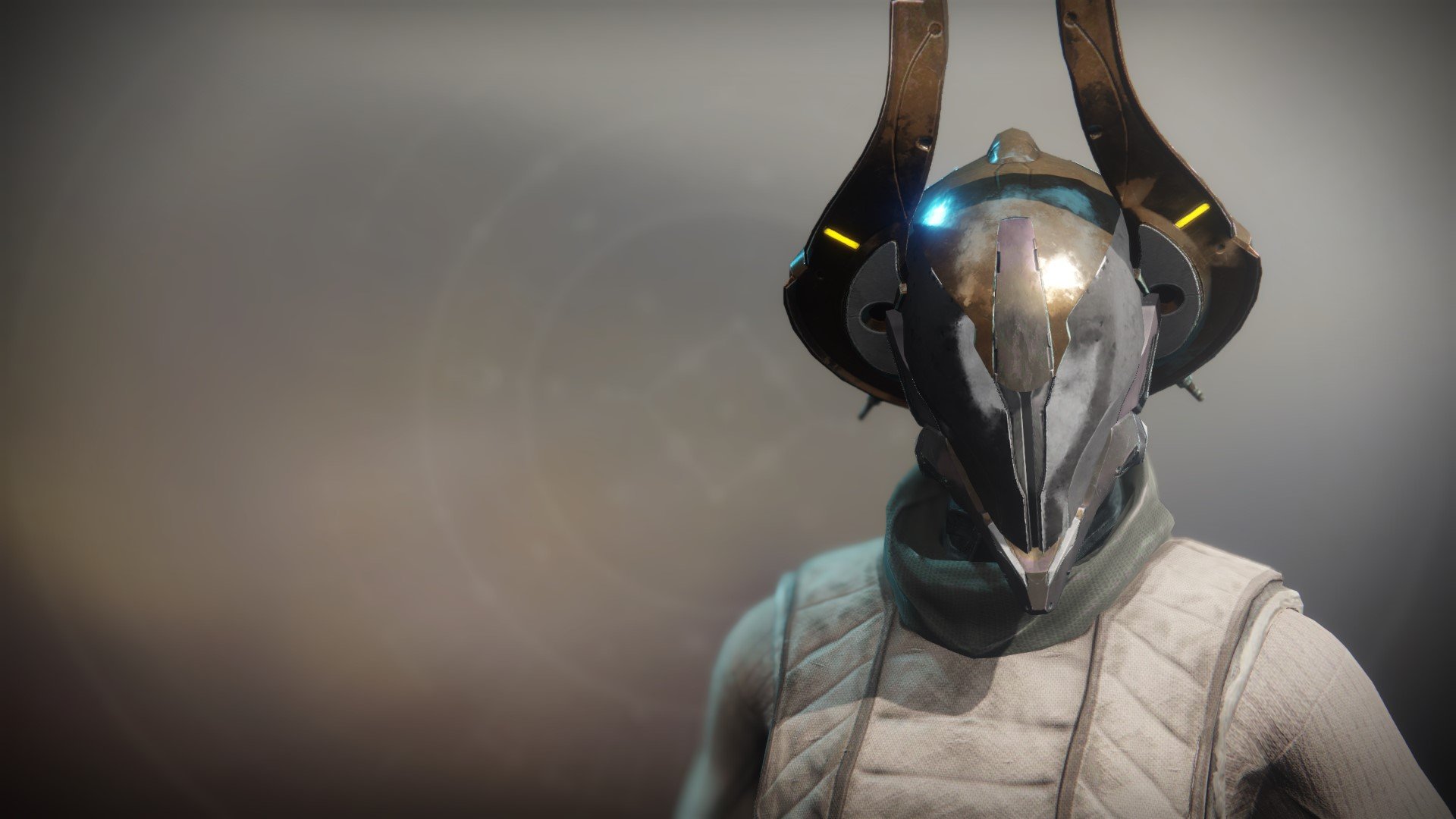 "He is that which is an end. And he shall rise again." —passage from Of Hated Nezarec, a pre-Golden Age text.
Read Lore
"He is that which is end. That which covets sin. The final god of pain—the purest light, the darkest hour. And He shall rise again. When the guiding shine fades and all seems lost He will call to you. Fear not. All He offers is not as dark as it may seem. For Nezarec is no demon, but a fiend, arch and vile in ways unknown. He is a path and a way, one of many. And his sin—so wicked, so divine—is that he will never cower when dusk does fall, but stand vigilant as old stars die and new Light blinks its first upon this fêted eternity." —Passage from Of Hated Nezarec
Item Statistics
Selecting weapon perks and mods can alter the stats shown below.
| | | |
| --- | --- | --- |
| Mobility | | |
| Resilience | | 1 |
| Recovery | | 1 |
| | | |
| --- | --- | --- |
| Discipline | | |
| Intellect | | |
| Strength | | |
Season 13
Season of the Chosen
Season 12
Season of the Hunt
Season 11
Season of Arrivals
Season 10
Season of the Worthy
Season 9
Season of Dawn
Modified

-

1/27/2020

Modified

-

12/9/2019
Season 8
Destiny 2: Shadowkeep
Modified

-

11/11/2019

Modified

-

10/28/2019

Added

-

9/30/2019
Reviews
To write reviews and manage your Guardian while playing, install Destiny Item Manager.
1 year ago
on PlayStation
Godly. This is what warlocks are for. Gives out buff with each kill. Starts with one second, each kill increases it by 1s and maybe 2 for higher mobs. Maximum is 19. If you kill more it just resets to 19. Void weapon kills trigger buff. Works with all subclasses abilities, but obviously best with voidwalker. Also maybe weapons with Osmosis dont trigger the buff(?) even if turned into "void weapon" - bug or not do take note.
Honor Nicol Bolas as your abilities recharge in a flash.
1 year ago
on PlayStation
1 year ago
on PlayStation
Along with the Recluse, I feel like i get my ultimate far too often.. Which is a good thing I guess
1 year ago
on PlayStation
use void walker with all void weapons best warlock pve set up