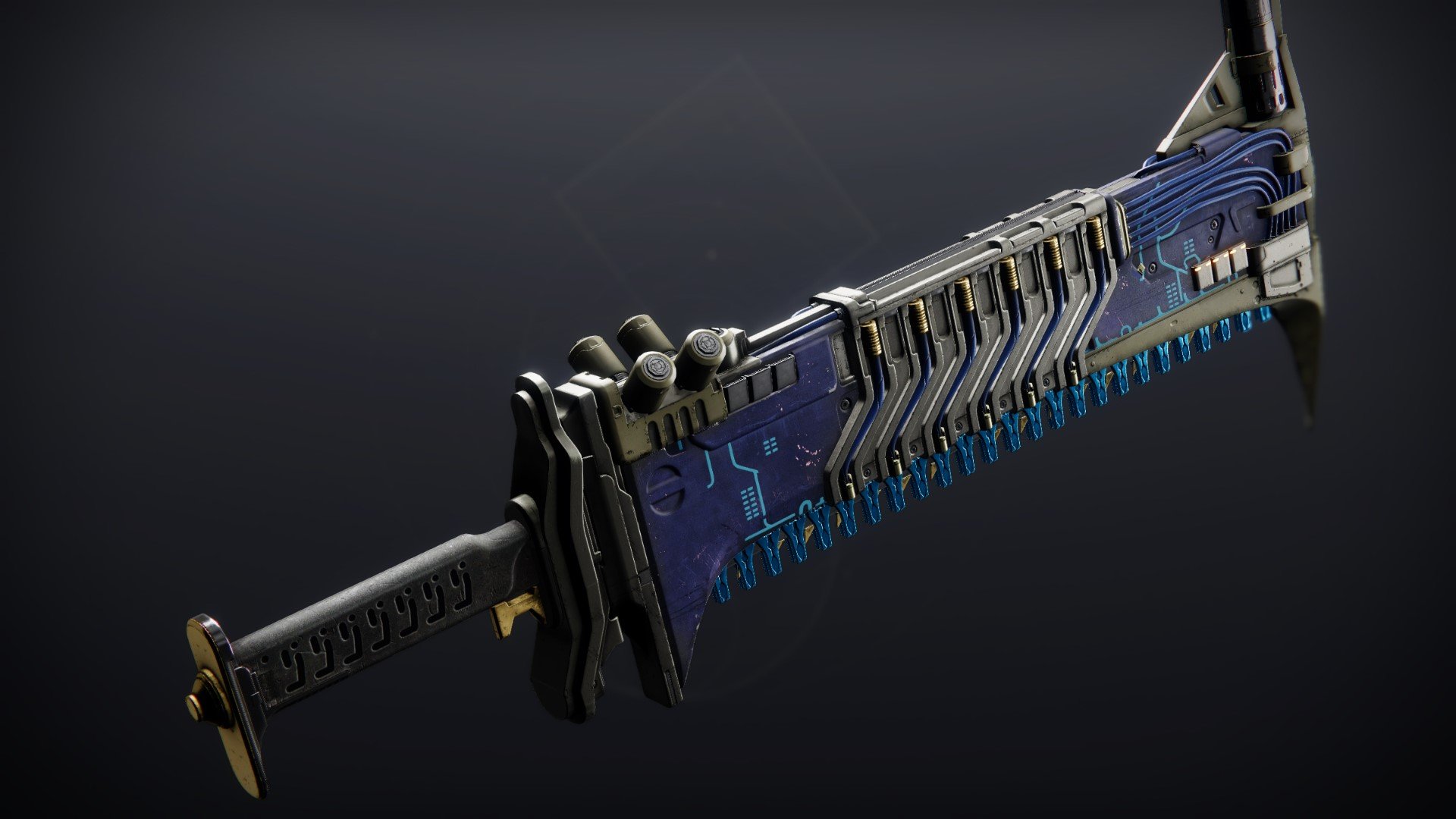 The last thing the Vex ever heard—the grinding wails of a vicious Banshee.
Read Lore
FROM THE DESK OF CLOVIS BRAY Dear… me. For one who has delved into some of the greatest secrets science has to offer, you would think I'd find speaking with oneself rather monotonous. However, this very letter represents a successful culmination of all I have worked to achieve. You'll have questions, no doubt. Hopefully by now, the AI has answered most of them. Except one: Why? Legacy, of course. …Is the answer you'd expect from me. And rightfully so. It's not wrong, but it's only part of the story. Frankly, I'm alarmed. For all my successes in scientific research, I have lacked any substantial findings of an afterlife. All I can find is death. An infinite nothingness. No remembering my loved ones, no seeing them again. No feeling their touch, or hearing their voices. In my pursuit of eternity in this reality, I have foregone those niceties. Abandoned them. But you are a second chance. An opportunity to continue what I started, and hopefully in time, make amends with those I've wronged. Attached to this letter, you will find a gift. A blade built just for you. Keep it close. Never let anyone else take it. Stay alive. For legacy.
Competitive PvP

Quickplay PvP

Competitive Co-Op

PvE
Survival

Countdown

Clash: Competitive

Control: Competitive

Crimson Doubles

Trials of the Nine

Trials of Osiris

Elimination
Altar of Flame

The Burnout

Distant Shore

The Dead Cliffs

Endless Vale

Javelin-4

Pacifica

Meltdown

Bannerfall

Firebase Echo

Wormhaven

Convergence

Radiant Cliffs

Equinox

Legion's Gulch

Emperor's Respite

Midtown

The Citadel

Retribution

The Fortress

Solitude

Vostok

Gambler's Ruin
PvP Insights
Item Statistics
Selecting weapon perks and mods can alter the stats shown below.
| | | |
| --- | --- | --- |
| Swing Speed | | 46 |
| Impact | | 74 |
| Guard Resistance | | 70 |
| Ammo Capacity | | 62 |
| | | |
| --- | --- | --- |
| Charge Rate | | 32 |
| Charge Time | | 20 |
| Inventory Size | | 60 |
| Magazine | | 60 |
| Stability | | 50 |
Season 15
Season of the Lost
Season 14
Season of the Splicer
Season 13
Season of the Chosen
Modified

-

4/19/2021

Modified

-

2/8/2021
Season 12
Season of the Hunt
Modified

-

12/7/2020

Added

-

11/9/2020
Reviews
To write reviews and manage your Guardian while playing, install Destiny Item Manager.