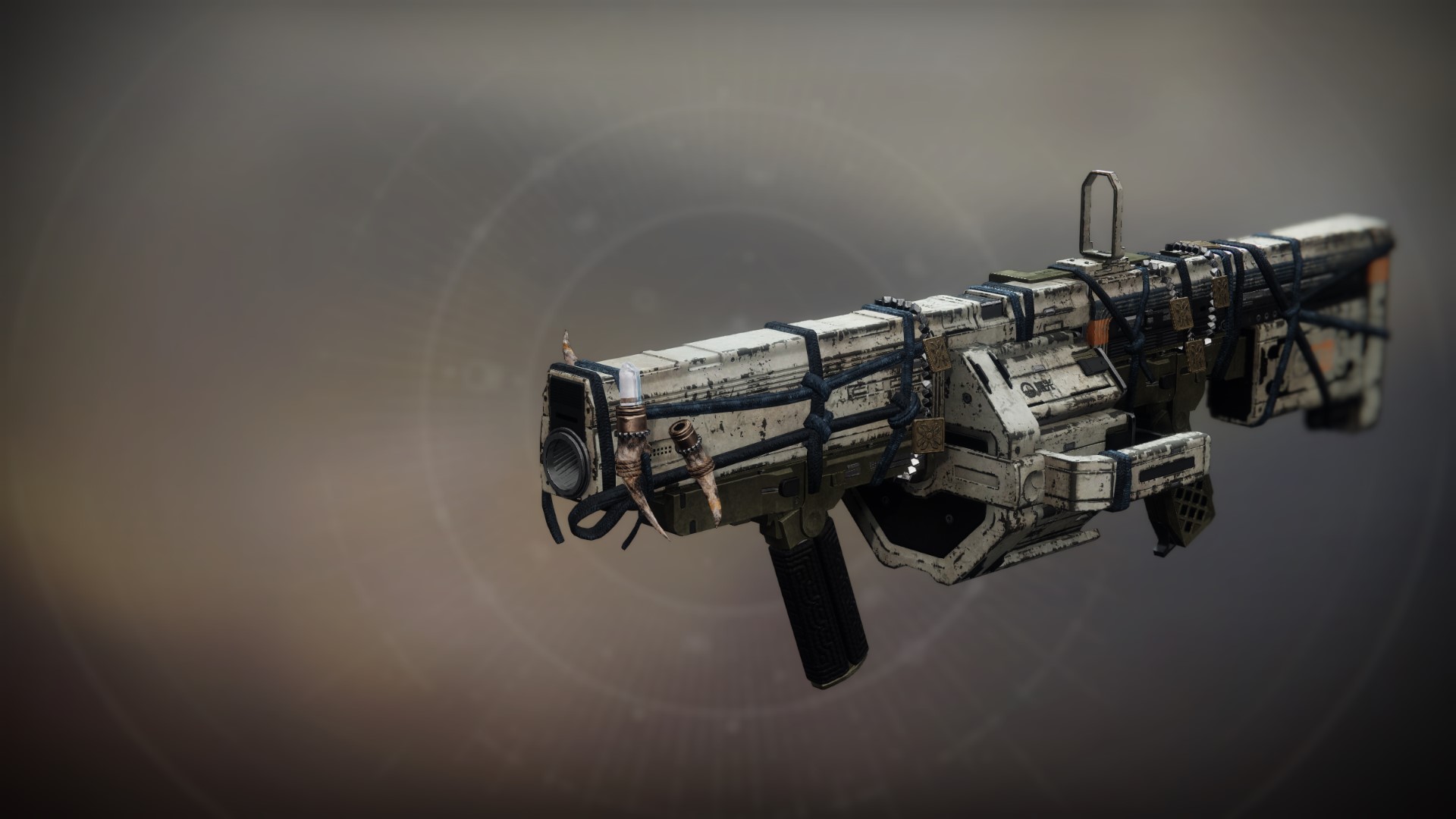 Love and Death
Legendary
Grenade Launcher
Solar
Power

750
"To the Hive, they are the same. Show them some love." —Eris Morn
Select Activity Type
Competitive PvP
Competitive PvP
Quickplay PvP
Competitive Co-Op
PvE
Survival
Countdown
Clash: Competitive
Control: Competitive
Crimson Doubles
Trials of the Nine
Elimination
Altar of Flame
The Burnout
Distant Shore
The Dead Cliffs
Endless Vale
Javelin-4
Pacifica
Meltdown
Bannerfall
Firebase Echo
Wormhaven
Convergence
Radiant Cliffs
Equinox
Legion's Gulch
Emperor's Respite
Midtown
The Citadel
Retribution
The Fortress
Solitude
Vostok
Gambler's Ruin
PvP Insights
Item Statistics
Selecting weapon perks and mods can alter the stats shown below.
| | | |
| --- | --- | --- |
| Blast Radius | | 15 |
| Velocity | | 55 |
| Stability | | 29 |
| Handling | | 26 |
| Reload Speed | | 33 |
| Rounds/Min | | 150 |
| Magazine | | 5 |
| | | |
| --- | --- | --- |
| Aim Assistance | | 29 |
| Inventory Size | | 40 |
| Recoil Direction | | 50 |
| Zoom | | 13 |
Source: Found by exploring the Moon.
Season 8
Destiny 2: Shadowkeep
Reviews
To write reviews and manage your Guardian while playing, install Destiny Item Manager.
32 minutes ago
on PlayStation
Spike nades / Field Prep / Full Court. Absolute boss melting machine
only 150 that can roll spike w/ full court very pog
Easier to farm than SWOTR and can even have full court which gives it higher DPS than Swarm. So basically this is the highest DPS gl in the game rn.
This is super close to a god roll for boss dps. It melts bosses, and honestly the launch type and masterwork don't matter unless you're min-maxing.
Look no further for a high dps power weapon. Put yourself far enough and land those full court shots to melt bosses.
With the right perks (field prep, full court, spike grenades) this is the best DPS grenade launcher in the game right now. Absolute beast.
Spike nades with field prep and full court have made me replace my god roll swarm with this beauty
Spike nades + full court = mega dmg time
5 days ago
on PlayStation
AMAZING for dps and overall damage with full court and spike nades. If you get field prep also that's the absolute god roll. I got those with rangefinder instead of full court which is good enough for now. Its outclasses Windago in every way for single target damage but if you're needing something to add clear, majors and boss dps Windago is still the way to go as it's buffed 6 shots' massive blast radius and blinding effect along with auto loading make it far superior for everything else. But if you want to always do the most damage in your fireteam then Love and Death with at least full court and spike is absolutly the way to go.
6 days ago
on PlayStation
Spikes+Field Prep+Full Court=dead bosses
Swarm of the raven on steroids with Spikes / Field Prep / Full court.
got full court and spike grenades for this guy. i'm running a magazine mod as well, great for boss damage.
New highest dps weapon that is fun to use? Sign me up.
2nd best launcher with potential to be the best for pve