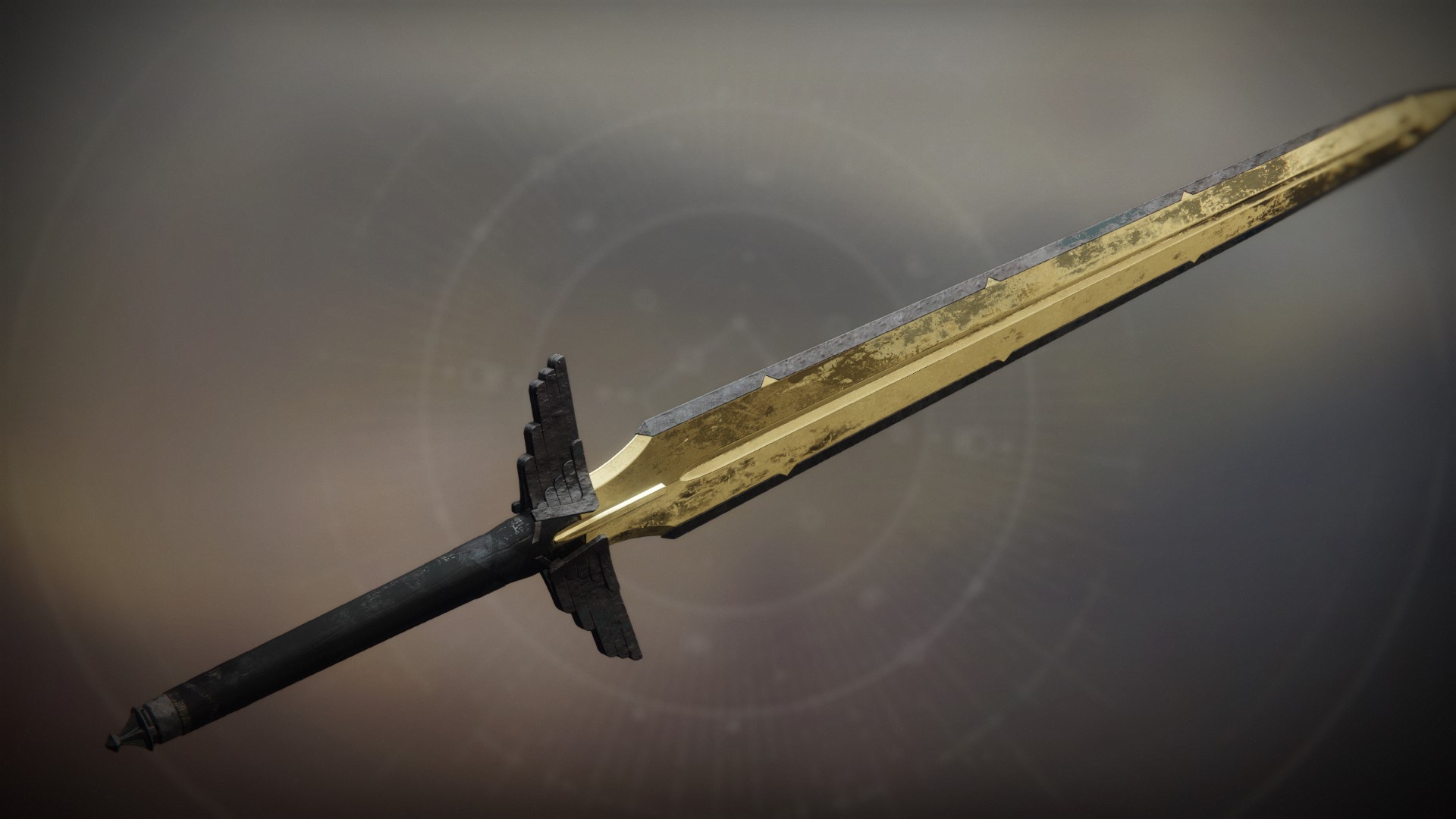 An Earth artifact, refashioned to suit the Emperor's modest tastes.
Competitive PvP

Quickplay PvP

Competitive Co-Op

PvE
Survival

Countdown

Clash: Competitive

Control: Competitive

Crimson Doubles

Trials of the Nine

Elimination
Altar of Flame

The Burnout

Distant Shore

The Dead Cliffs

Endless Vale

Javelin-4

Pacifica

Meltdown

Bannerfall

Firebase Echo

Wormhaven

Convergence

Radiant Cliffs

Equinox

Legion's Gulch

Emperor's Respite

Midtown

The Citadel

Retribution

The Fortress

Solitude

Vostok

Gambler's Ruin
PvP Insights
Item Statistics
Selecting weapon perks and mods can alter the stats shown below.
| | | |
| --- | --- | --- |
| Swing Speed | | 10 |
| Impact | | 84 |
| Range | | 64 |
| Efficiency | | 55 |
| Defense | | 55 |
| Ammo Capacity | | 58 |
Season 0
Modified

-

1/27/2020

Modified

-

12/9/2019

Modified

-

11/11/2019
Season 8
Destiny 2: Shadowkeep
Modified

-

10/28/2019

Modified

-

9/30/2019
Season 7
Season of the Opulence: Penumbra
Reviews
To write reviews and manage your Guardian while playing, install Destiny Item Manager.
3 weeks ago
on PlayStation
Pair with Stronghold for nigh-on invincibility and incredible major/boss damage Tireless Blade would be a top tier perk, but Counterattack/Shattering Blade is better; this sword archetype isn't for sustained DPS, it's for deleting a major/boss RIGHT NOW
Very good sword for damage efficiency, roll with Strongholds for ridiculous tanking ability. With well-placed primary swings you can hit 3 targets at a time. Heavy attack is a ground slam like the relic swords, costs 4 ammo, great for burst, but the light attack is where it's at. Better than any exotic sword bar-none.
Counter-attack + stronghold = good
2 months ago
on PlayStation
bad sword
very good for boss damage, pairs well with a ward of dawn to keep you from dying, weapons of light also helps to squeeze out some more damage.