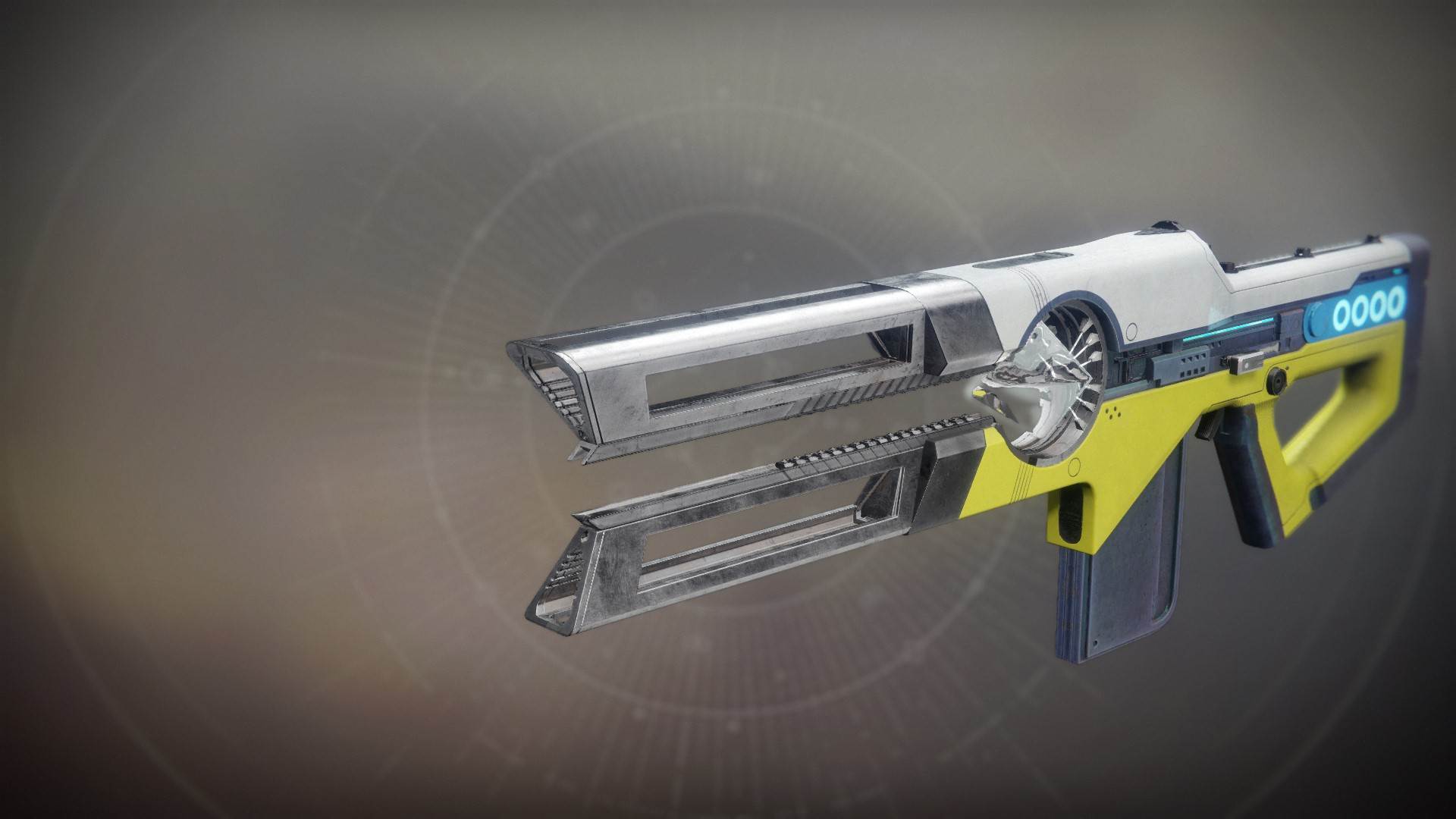 "Cryptarchs made a crystal that starts fires? Get me one. I don't care how you do it. Go!" —Cayde-6
Read Lore
How's it work? Ha! The underlying principles are quite simple, really. The gun's pyreliophorite crystal— Pyreliophorite? It's an Ionian crystal which bears some resemblance to rudimentary perovskite, which is, as you should know, a crystal with unique photovoltaic properties— Photovoltaic? It means "regarding the conversion of light into electricity." No, no, the gun doesn't create electricity; the gun induces an external combustion reaction. It's perovskite that— I just explained the perovskite! If you'd stop interrupting— Wait. I remember you. You're one of Cayde's Hunters! Get out of here! Shoo! The Cryptarchy wants nothing to do with you!
Select Activity Type
Competitive PvP
Competitive PvP
Quickplay PvP
Competitive Co-Op
PvE
Survival
Countdown
Clash: Competitive
Control: Competitive
Crimson Doubles
Trials of the Nine
Elimination
Altar of Flame
The Burnout
Distant Shore
The Dead Cliffs
Endless Vale
Javelin-4
Pacifica
Meltdown
Bannerfall
Firebase Echo
Wormhaven
Convergence
Radiant Cliffs
Equinox
Legion's Gulch
Emperor's Respite
Midtown
The Citadel
Retribution
The Fortress
Solitude
Vostok
Gambler's Ruin
PvP Insights
Item Statistics
Selecting weapon perks and mods can alter the stats shown below.
| | | |
| --- | --- | --- |
| Impact | | 6 |
| Range | | 64 |
| Stability | | 51 |
| Handling | | 42 |
| Reload Speed | | 46 |
| Rounds/Min | | 1000 |
| Magazine | | 100 |
| | | |
| --- | --- | --- |
| Aim Assistance | | 100 |
| Inventory Size | | 100 |
| Recoil Direction | | 100 |
| Zoom | | 16 |
Source: Exotic engrams; extremely rare world drops.
Season 8
Destiny 2: Shadowkeep
Season 7
Season of the Opulence: Penumbra
Season 6
Season of the Drifter: Joker's Wild
Season 5
Season of the Forge: Black Armory
Modified

-

1/28/2019

Modified

-

11/30/2018

Modified

-

11/20/2018
Season 4
Destiny 2: Forsaken
Modified

-

9/17/2018

Modified

-

8/31/2018

Modified

-

8/27/2018
Season 3
Destiny 2 Expansion II: Warmind
Modified

-

6/26/2018

Modified

-

5/23/2018

Modified

-

5/15/2018

Modified

-

5/7/2018
Season 2
Destiny 2 Expansion I: Curse of Osiris
Modified

-

4/3/2018

Modified

-

2/6/2018

Modified

-

1/23/2018

Modified

-

12/11/2017

Added

-

12/4/2017
Reviews
To write reviews and manage your Guardian while playing, install Destiny Item Manager.
Haven't tried it yet on PvE, but as far as my experience with it in pvp goes, it's a very consistent weapon as long as you have ammo, in some games you will suffer more and in others less, depending on the amount of ammo you get, it's also not a good idea to base the complete build on this weapon, you have to have a decent and fast primary weapon that will get you out of trouble when you don't have ammo in this one.
idk how people say this gun has poor ammo economy, dont overuse ammo. lots of fun
Really fun and rewarding gun to use in PvE. ammo economy can be iffy (unusable in PvP for poor ammo economy).
Amazingly fun with lovely ad clear
It's like burning ants with a magnifying glass... a really big one.
1 week ago
on PlayStation
I don't care what anyone says, I will never not love this weapon. It was the second exotic I ever got and it is immensely enjoyable to use. Prometheus Lens will always a special place in my heart. Also, it's pretty damn good.
1 week ago
on PlayStation
PvE monster, pairs amazingly with gamblers dodge / knife trick hunter!
1 week ago
on PlayStation
1 week ago
on PlayStation
If you are great at aim tracking, look no further. Lazer puts out a heat field and has a chance to reload some ammo!
cuts through fodder like a hot knife to butter