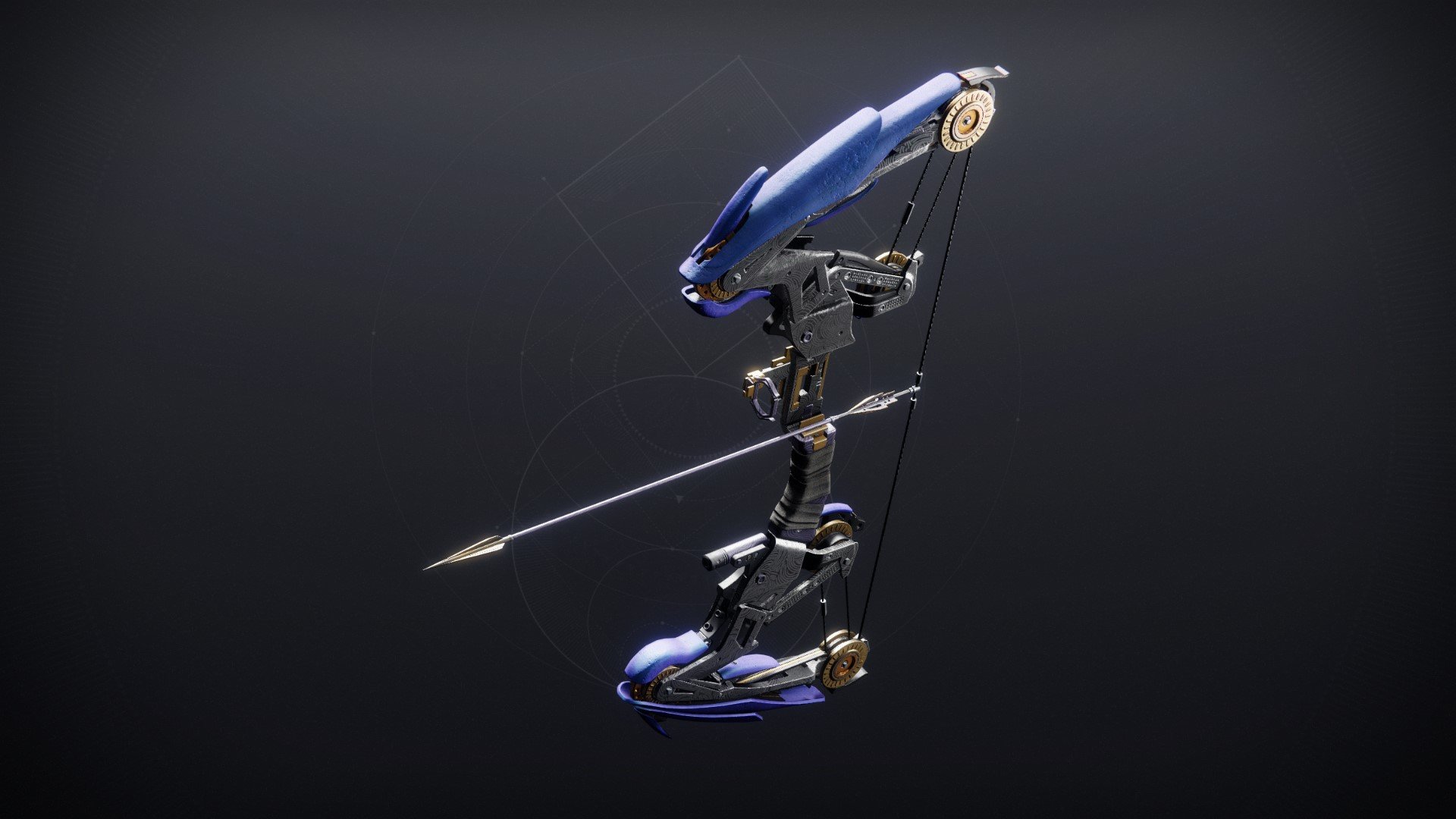 Read Lore
The slithering dark is cold against my face. I cannot speak, cannot breathe, I reach for Sagira but then I remember… I form a fist but feel nothing, I am bound, and as I thrash the images cut fissures through my mind— Someone… the Awoken prince? He helps me to my feet… but still I struggle in the dark, and now SHE is standing, thanking him, but she uses my voice, MY voice— She has stolen my form, my voice, but someone will see my failure and cast her out… they MUST— A glimmer of sunlight… how long has it been? Zavala looks at me—at her, considers her words, poison cloaked in wisdom. I cry out, he must know. Zavala, listen, LISTEN, you KNOW me, you know not to— The smell of night flowers… I am walking—SHE is walking through a moonlit garden, and there is Ikora, speaking, laughing, nodding… Look, Ikora, LOOK AT ME, DON'T YOU SEE IT— Pay attention, pay ATTENTION, I taught you better than this— A woman—an Exo—sits before me and sways, eyes vacant, but inside she is sinking as well… now her voice, her TRUE voice, humming, a gyre of sound, and the Exo sways faster and faster— I hear his voice and push to the surface. Saint. No no NO I scream but there is no sound. He looks into her eyes, he smiles, he reaches for me but it is not me, Saint, that is not ME, PLEASE, please— I am weeping but I cannot weep. I am nothing, only heat and hate, only sickness and shame. "Trust me," I hear my voice say, and I drown again.
Competitive PvP

Quickplay PvP

Competitive Co-Op

PvE
Survival

Countdown

Clash: Competitive

Control: Competitive

Crimson Doubles

Trials of the Nine

Trials of Osiris

Elimination
Altar of Flame

The Burnout

Distant Shore

The Dead Cliffs

Endless Vale

Javelin-4

Pacifica

Meltdown

Bannerfall

Firebase Echo

Wormhaven

Convergence

Radiant Cliffs

Equinox

Legion's Gulch

Emperor's Respite

Midtown

The Citadel

Retribution

The Fortress

Solitude

Vostok

Gambler's Ruin
PvP Insights
Item Statistics
Selecting weapon perks and mods can alter the stats shown below.
| | | |
| --- | --- | --- |
| Impact | | 76 |
| Accuracy | | 78 |
| Stability | | 39 |
| Handling | | 60 |
| Reload Speed | | 46 |
| Draw Time | | 684 |
| Inventory Size | | 61 |
| | | |
| --- | --- | --- |
| Aim Assistance | | 68 |
| Charge Time | | 60 |
| Recoil Direction | | 73 |
| Zoom | | 18 |
Season 15
Season of the Lost
Reviews
To write reviews and manage your Guardian while playing, install Destiny Item Manager.