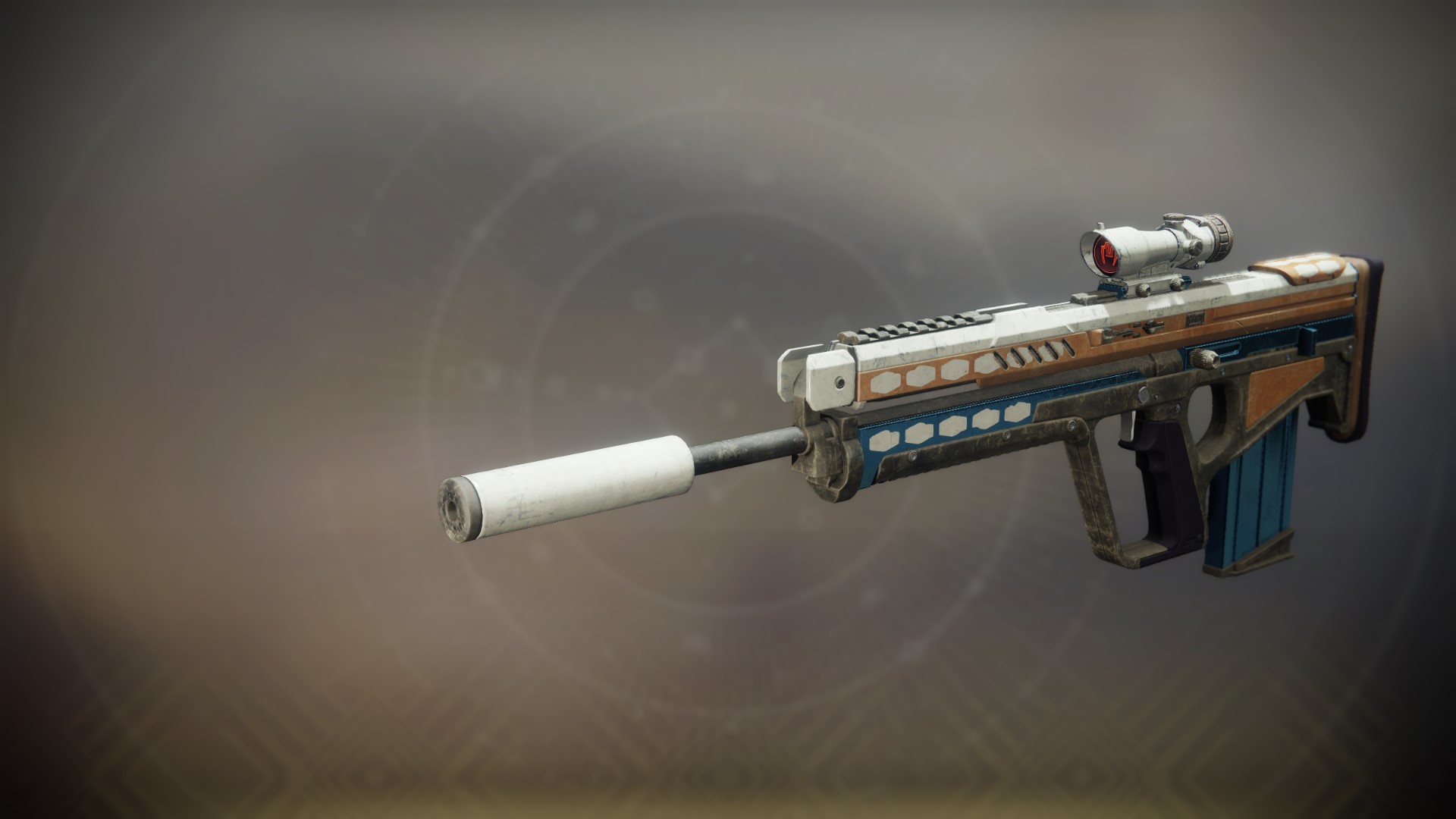 Randy's Throwing Knife
Legendary
Scout Rifle
Kinetic
"On me, team; I'm capturing the third point!" —Randy, upon receiving orders not to
Select Activity Type
Competitive PvP
Competitive PvP
Quickplay PvP
Competitive Co-Op
PvE
Survival
Countdown
Clash: Competitive
Control: Competitive
Crimson Doubles
Trials of the Nine
Elimination
Altar of Flame
The Burnout
Distant Shore
The Dead Cliffs
Endless Vale
Javelin-4
Pacifica
Meltdown
Bannerfall
Firebase Echo
Wormhaven
Convergence
Radiant Cliffs
Equinox
Legion's Gulch
Emperor's Respite
Midtown
The Citadel
Retribution
The Fortress
Solitude
Vostok
Gambler's Ruin
PvP Insights
Item Statistics
Selecting weapon perks and mods can alter the stats shown below.
| | | |
| --- | --- | --- |
| Impact | | 45 |
| Range | | 31 |
| Stability | | 45 |
| Handling | | 28 |
| Reload Speed | | 35 |
| Rounds/Min | | 260 |
| Magazine | | 17 |
| | | |
| --- | --- | --- |
| Aim Assistance | | 63 |
| Inventory Size | | 48 |
| Recoil Direction | | 59 |
| Zoom | | 20 |
Source: Complete the "Reconnaissance by Fire" pursuit.
Season 8
Destiny 2: Shadowkeep
Reviews
To write reviews and manage your Guardian while playing, install Destiny Item Manager.
2 hours ago
on PlayStation
Love it. For medals, Control 6v6, use Erentil to get Cold Fusion medals (kill 2 guardians or more in a row with fusions), gets you like 200-300 points I think a shot. And I used Conspirator from Leviathan with Range MW to really get those scout kills. Feels amazing in PVP and PVE, sooo worth the grind. I slapped a freehand grip mod on it as well.
Worth the long grind insanely good
im sorry to everyone I Jotunned to get the medals done :(
Absolutely amazing scout in the current sandbox, up to you whether it's worth it or not.
I seriously don't know why, but this thing just handles infinitely good. Just use it.
Why did I waste my time with this? I knew it would be trash, but I didn't know it would be THIS bad. At least it fills out my collections. Screw whoever decided the amount of kills and medals for this. It isn't AWFUL per say, but it is WAY too much for what it is. (Plus Bungie said they would make these things less grindy to get, but that wasn't true.) AT LEAST GIVE IT GOOD STATS BUNGO, IT DOESN'T EVEN NEED TO HAVE OP PERKS, BUT WOOOOOW this is so bad. (Plus the quest has transformed the Crucible into teamshot with scouts, everyone ignores zones and it takes the fun out of the game when you lose purely because everyone would rather sit in spawn with a crappy gun than try to win.) It's okay for a gun to have amazing stats or perks, just stop increasing stuff that messes with the time to kill, make all of the perks something like "A singular precision hit increases reload speed by 150%" or have a curated roll with really high stability. (Notice how neither of these would break the game, but would still make a normal weapon good enough to use?)
2 days ago
on PlayStation
Make sure your strafing side to side while using this, honestly you should be doing this with any weapon to make your opponent miss more frequently let's be honest, but this Scout is so bad ass. I've learned to control the recoil so I threw on a targeting adjuster and that helps landing those sticky Crit shots from across the map, and with kill clip this thing is a beast. Rapid hit and kill clip is what to use here boys and girls.
absolute pvp beast honestly, a nice replacement for the black scorpion
good PVE scout. PVP aswell, but I dont recommend any scouts in pvp atm, beside of 150 rpms or scouts with third eye (mida has that)
2 days ago
on PlayStation
Been running it in the raid with divinity, it claps.
4 days ago
on PlayStation
honestly not as good as i thought could use some buffing hopefully they do untill then thumbs down
4 days ago
on PlayStation
It's like a kinetic machine gun. Pulses still outclass this thing, though.