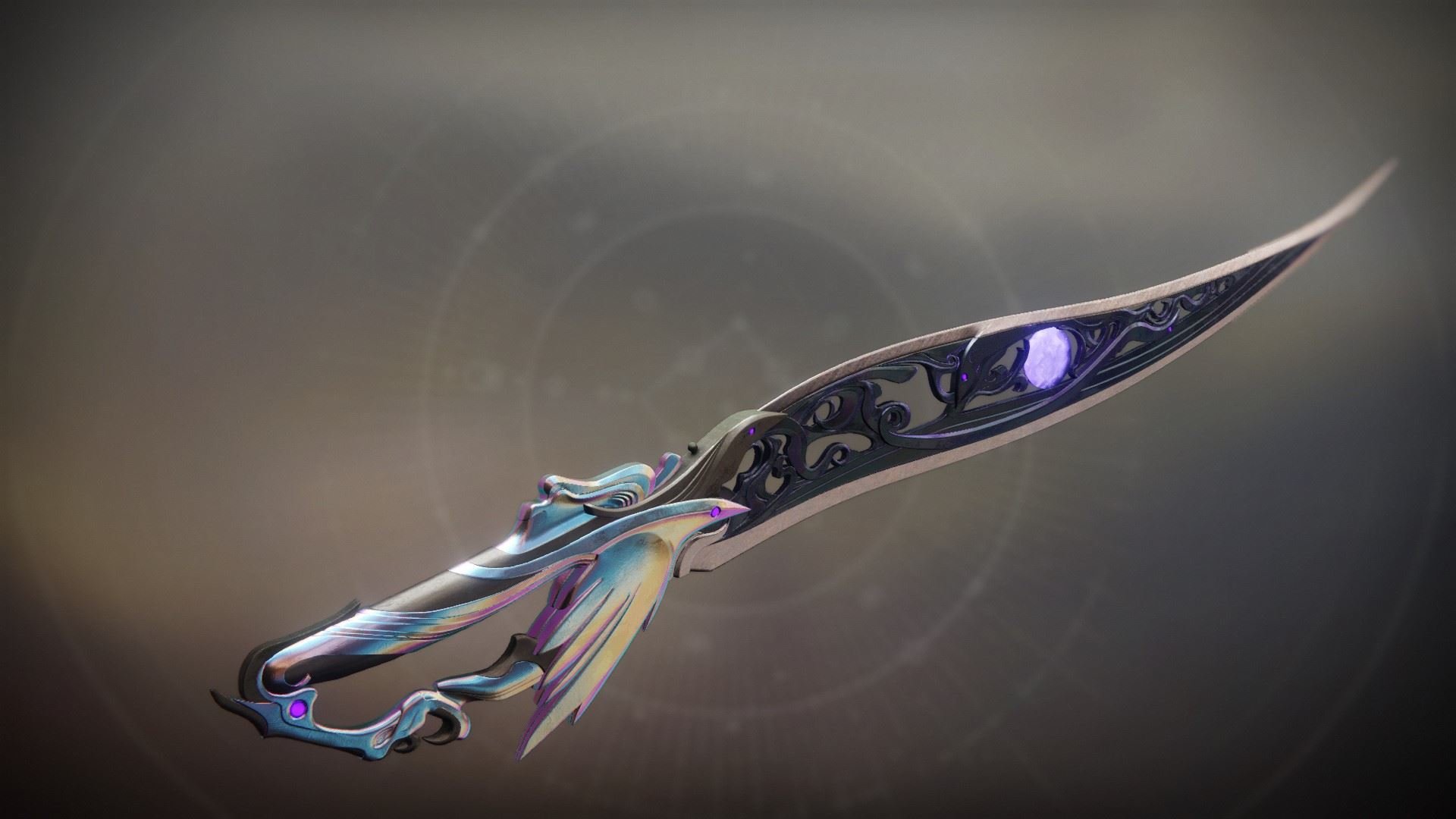 "His life brought peace to the Reef. His death brings a sword." —Crows of the Black Hull
Read Lore
Three months after the Taken War… Hallam found her in the washroom closest to the Black Hull entrance. "We're going to be late." Petra sat on the sink, eyes dry, shoulders squared. "I'm not going." Hallam let his Paladin-straight posture relax a little. "The Regent-Commander should probably attend the late prince's memorial. The Crows will want to see you. I hear they've commissioned a sword in his honor." "If I go, it's as good as saying he's dead. As good as saying Mara's dead." "Well," Hallam exhaled. "Aren't they?" Petra ground her teeth. Then: "But I want people to believe."
Select Activity Type
Competitive PvP
Competitive PvP
Quickplay PvP
Competitive Co-Op
PvE
Survival
Countdown
Clash: Competitive
Control: Competitive
Crimson Doubles
Trials of the Nine
Elimination
Altar of Flame
The Burnout
Distant Shore
The Dead Cliffs
Endless Vale
Javelin-4
Pacifica
Meltdown
Bannerfall
Firebase Echo
Wormhaven
Convergence
Radiant Cliffs
Equinox
Legion's Gulch
Emperor's Respite
Midtown
The Citadel
Retribution
The Fortress
Solitude
Vostok
Gambler's Ruin
PvP Insights
Item Statistics
Selecting weapon perks and mods can alter the stats shown below.
| | | |
| --- | --- | --- |
| Swing Speed | | 46 |
| Impact | | 62 |
| Range | | 46 |
| Efficiency | | 55 |
| Defense | | 55 |
| Ammo Capacity | | 60 |
Source: Exotic engrams; extremely rare world drops.
Season 0
Modified

-

12/9/2019

Modified

-

11/11/2019
Season 8
Destiny 2: Shadowkeep
Modified

-

10/28/2019

Modified

-

9/30/2019
Season 7
Season of the Opulence: Penumbra
Season 6
Season of the Drifter: Joker's Wild
Modified

-

5/6/2019

Modified

-

3/4/2019
Season 5
Season of the Forge: Black Armory
Modified

-

1/28/2019

Modified

-

11/30/2018

Modified

-

11/20/2018
Season 4
Destiny 2: Forsaken
Modified

-

9/17/2018

Modified

-

8/31/2018

Added

-

8/27/2018
Reviews
To write reviews and manage your Guardian while playing, install Destiny Item Manager.
3 days ago
on PlayStation
1 week ago
on PlayStation
Black Talon
use one with no ammo instead of melees to give your enemies a Fun Time :)
Makes me feel like an anime protagonist. 69/10.
2 weeks ago
on PlayStation
It's like having a mini-Dawnblade in your pocket.
3 weeks ago
on PlayStation
new catalyst is amazing
Only easy way to do sword related quests in PvP :/
Bungie please make more exotic swords, this and worldline zero are some of the funnest weapons in the game.
The catalyst gives a 50% boost to the special attack with a perfect block, which is the exact same timing as the perfect block with Stronghold. Personally a throne-cleaver with counterattack is still going to be my top choice, unless you're just using talon for the fun factor.