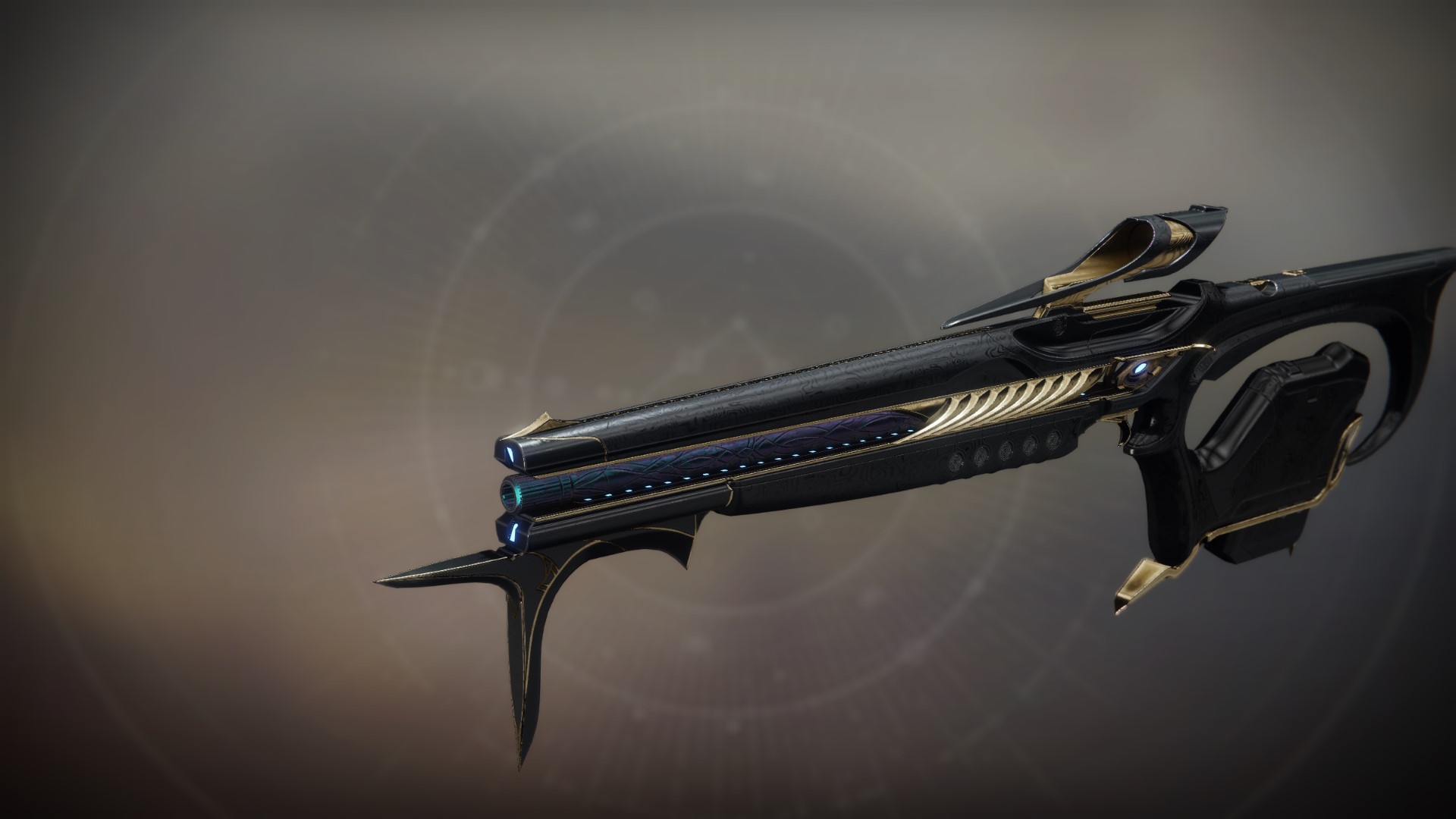 "Duality is not a curse, but a gift." —Author unknown
Read Lore
"The road ahead is unknown, but time tells us many things. The moments that become past in turn become blueprints for the future. In this space, there is no right or wrong. "We find a contemporaneous merging of what is known and what is unknown here. Somewhere between the knowns and unknowns lies the real. The tangible. "There is a weight to it; a feeling that tells you what you hold is true. "But what if the truth hasn't been told? What if the truth is a lie? "New paths present themselves. Blueprints change. We walk the line of truth every day. "But now, the line that holds the gentle balance has been crossed. "The truth is, this won't be the last time." —Excerpt from the Symmetry pamphlet, "A Place Between"
Select Activity Type
Competitive PvP
Competitive PvP
Quickplay PvP
Competitive Co-Op
PvE
Survival
Countdown
Clash: Competitive
Control: Competitive
Crimson Doubles
Trials of the Nine
Elimination
Altar of Flame
The Burnout
Distant Shore
The Dead Cliffs
Endless Vale
Javelin-4
Pacifica
Meltdown
Bannerfall
Firebase Echo
Wormhaven
Convergence
Radiant Cliffs
Equinox
Legion's Gulch
Emperor's Respite
Midtown
The Citadel
Retribution
The Fortress
Solitude
Vostok
Gambler's Ruin
PvP Insights
Item Statistics
Selecting weapon perks and mods can alter the stats shown below.
| | | |
| --- | --- | --- |
| Impact | | 45 |
| Range | | 28 |
| Stability | | 54 |
| Handling | | 38 |
| Reload Speed | | 24 |
| Rounds/Min | | 260 |
| Magazine | | 20 |
| | | |
| --- | --- | --- |
| Aim Assistance | | 75 |
| Inventory Size | | 60 |
| Recoil Direction | | 85 |
| Zoom | | 20 |
Source: Season Pass Reward
Reviews
To write reviews and manage your Guardian while playing, install Destiny Item Manager.
12 hours ago
on PlayStation
Thing's good for Lost Sectors, some other odds and ends. By the time you get to the boss, she's stacked and ready to drop em. Not a great scout but certainly a worthy Exotic.
4 days ago
on PlayStation
The only reason I don't like this is because it's a rip off of Randy's throwing knife don't waste the exotic slot
lame catalyst but this thing is incredible in gambit for invasions/killing ads, since there are tons of enemies to build up stacks on
5 days ago
on PlayStation
Randy's for people without randy's
Its as good if not better than RTK. Sym impact 45, range 37, stability 68, handling 42, reload speed 24, aim assist 75 & recoil direction 85 Vs RTK 45,40,50,42,17,63,59(+15 if using counterbalance) So overall sym is a mo reliable weapon as its base values are higher and not reliant on perks to boost it.
It's super gimmicky, and the catalyst is dissapointing
1 week ago
on PlayStation
Stable and fast - good for console players.